Those Swinging Seventies Vampires
As the 1970s began, the last vestiges of the '60s "Summer of Love" was pretty much an idealistic memory, with the final nail in the coffin having been driven by the horrific Manson murders.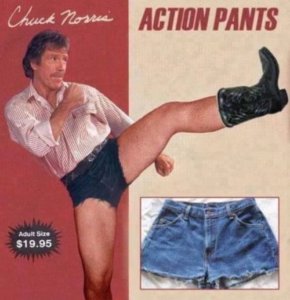 The '70s got rid of the smelly hippies from the previous decade while retaining the fun parts (drugs and uninhibited sex). Unfortunately, the tie-dyed and natural fabrics were replaced by hideous, skin-tight polyester fashions. And rock transformed into — good God! — disco.
The movie world made an evolution in the 1970s, too. Television continued its encroachment on theaters for dominance, and the drive-ins, who'd just passed their peak in popularity, were forced to turn to exploitation and outright pornography to hang on.
From a cinematic standpoint, it was an amazing decade. Warner Bros. took a risk on William Friedkin's The Exorcist, making all the horrors that had gone before it look like child's play, and Paramount Films hit pay dirt with Coppola's The Godfather Parts I and II. Having been primed by Bonnie and Clyde, Night of the Living Dead and Who's Afraid of Virginia Woolf? in the previous decade, audiences were developing a taste for more adult fare.
Sadly at this time, two of the early horror stalwarts — American International Pictures (AIP) and England's Hammer Films — were trying to keep up with the changing times. Sadly, they couldn't.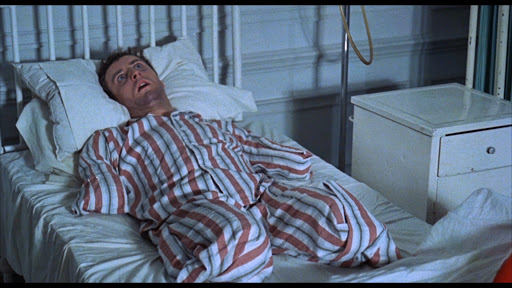 In 1970, Hammer was getting ready to pack it in. After more than 20 years of innovation, reinterpreting the classic Universal Monster library in new versions featuring bright red blood — and Christopher Lee! — the studio had gone decidedly downmarket, even relying on AIP to distribute its final output.
And AIP was trying monster rallies like Universal did in the '40s, casting Lee, Vincent Price and Peter Cushing in films that didn't make any sense — like Scream and Scream Again.
A late period-piece Hammer release, Vampire Circus, is actually really good and delightfully sleazy. But when 20th Century-Fox released it in 1971 on a double bill, it was heavily cut in the States to get a PG rating. That was completely ridiculous — the excised perversion is what the movie is all about! The full film has incest, implied child molesting, bestiality — all done by vampires, of course.
Amicus Films, an even lower-budget Hammer, suffered the same indignity by having its omnibus film Vault of Horror (a sequel to 1972's Tales from the Crypt) edited down by Fox to a kiddie-friendly rating by freezing the frame just before each gory climax! Ridiculous.
But back to the vamps. As sapphic fanger films go, the 1970 Ingrid Pitt starrer The Vampire Lovers isn't too bad, and she was also good as Countess Dracula. But 1971's Twins of Evil, starring poor Cushing again, is just risible. His wife had just died, and it shows in his performance. He's just not feeling it. And it's a far cry from the Hammer horrors of the '60s. It's more like a Herschell Gordon Lewis cheap nudie-cutie with fangs and boobs.
The studio finally cut to the chase and released the bluntly-titled Lust for a Vampire, another "vampires and sex" epic. Star Ralph Bates proclaimed it one of the worst films ever made, and that about sums it up.
And the less said about Allan Gibson's Dracula updates — Dracula A.D. 1972 and The Satanic Rites of Dracula — well, so much the better. No wonder Lee got angrier about having to continually play this role. He finally asked the writers not to give him any more dialogue, so he could stand there silently with his red eyes gleaming while the English tarts of the day pranced about.
The original Dark Shadows was a hit soap opera series broadcast on ABC during the daytime, jammed between game shows and Days of Our Lives. It has its devoted followers even today, but that's a cult I still don't really understand. It was so-o-o-o boring! All that dry ice and intimations of horrors that never happened.
Somewhat better were the film adaptations. They had much more vampire activity and lots of gore (for the time). The first, House of Dark Shadows, starred most of the cast, including Grayson Hall and Jonathan Frid, and plays like a faster, gorier version of the series.
The image that sticks in my mind in House is Frid's Barnabas getting really, really old and trying desperately to get some blood to reverse the process. Here, makeup artist Dick Smith (who also did The Exorcist) re-used the bald head appliance he made for Dustin Hoffman in 1970's Little Big Man on Frid.
I remember going to the good old Avon Art Theater (which, despite the highfalutin' name, served as South Bend's grindhouse and eventual porn theater) to see Robert Quarry as Count Yorga, Vampire (1970).
Even today, it's surprising that this American International pickup got a GP (the predecessor to PG) rating, as it's pretty sleazy. Originally conceived as a softcore porn film, it still has aspects of its original, nastier self. There's at least one inexplicit but extended sex scene and women are running around in see-through blouses with their nipples a-poppin'. It's the braless '70s, after all.
The scene that most everyone who remembers it still talks about is the one in which a recently-vampirized chick is caught eating a kitten.
The Return of Count Yorga arrived in 1971, followed by The Deathmaster the following year. Neither one is very good, but the wise folks at American International decided to refer to Yorga as the deathmaster in the first film, making it confusing to audiences which film was which. But it didn't really matter — neither one had the sleazy charm of the first Yorga.
AIP also made sure the blaxploitation circuit was served with 1972's Blacula, starring the elegant William Marshall as Mamuwalde, an African prince resurrected in (then) present-day Los Angeles to encounter all manner of jive-talking stereotypes. 1973's indifferent sequel, Scream Blacula Scream, also features the awesome Pam Grier. It's a tragedy that AIP didn't hire writer/director Jack Hill — the king of exploitation and blaxploitation — to oversee these films. They'd have been so much better…maybe even classics.
More serious-minded was 1973's Ganja and Hess, starring Night of the Living Dead's Duane Jones as a scientist who becomes infected with an insatiable need for human blood. Considered a rare example of '70s African-American art cinema, it owes more to Buñuel than Blacula.
Another arty vampire flick from 1973 was Lemora: A Child's Tale of the Supernatural starring cult fave Cheryl (Rainbeaux) Smith as the title character, a backwoods girl who runs afoul of a pack of bloodsuckers, one of whom (Leslie Gibb) wants to get to know her a whole lot better. Dismissed upon its original release, the film was rediscovered in the '90s and now has a cult following, especially after the untimely demise of Smith in 2002.
1971's Daughters of Darkness, starring Last Year At Marienbad's Delphine Seyrig, brought Euro arthouse eroticism to the forefront. She plays a mysterious, Dietrich-style countess who seduces a pair of young travelers in an eerie coastal hotel. Seyrig is a striking bloodsucker and it's easy to see why both Stefan (John Karlen) and Valerie (Danielle Ouimet) are so easily swayed. Though not explicitly gory, it's got some Eurostyle nudity and a great vampire death-by-shower scene.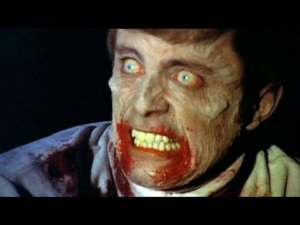 Bob (A Christmas Story) Clark and scripter Alan Ormsby blended the short story "The Monkey's Paw" with a Vietnam war protest to make 1974's Dead of Night, aka Deathdream. It's about a soldier, Andy (Richard Backus), who's killed in action but whose mother wishes for him to come home.
He does, and his elated parents think the reports of his death had been a clerical error, but he is actually dead and must feed on human blood to stave off the decaying process. Andy spends his days brooding in his room, refusing to see friends and relatives and only going out at night. This odd behavior is written off by his parents as battle shock, but they soon realize there's something even more terrifyingly wrong with their son.
Of course, there was time for vampire comedy before the '70s wound down. David Niven appeared in 1975's Old Dracula, a dreadful spoof whose original title — Vampira — was altered by hopeful distributors praying that fans of Mel Brooks' Young Frankenstein would race to the box office. They didn't.
1979's Love at First Bite was more successful. George Hamilton is fine as the Lugosi-style vampire who travels from his native Transylvania to New York to find his bride, but Arte Johnson is a big slice of ham as his devoted assistant, and Susan Saint James, channeling Margot Kidder's Lois Lane in the previous year's Superman, is annoying. However, if I was forced to choose, I'd definitely prefer to sit through this than Brook's 1995 dreadful Dracula: Dead and Loving It.
Vampires have continued to fascinate us over the years, with some bona fide classics being made as a result: Fright Night, The Lost Boys and Interview with the Vampire, to name a few.
Fang on!