The Aztec Theatre Presents 'Couch Sessions' on Friday
A Benefit for the San Antonio Food Bank
This Friday, Apr. 10, at 6:00 p.m. CST, the Aztec Theatre presents the first installment of "Couch Sessions," a Facebook Premiere event featuring several San Antonio artists. Although it's free to watch, viewers are encouraged to order food and beverage delivery from local restaurants, and/or make a donation to the San Antonio Food Bank COVID-19 relief efforts.
The multi-genre lineup includes soul powerhouse The Foreign Arm, R&B looper Alyson Alonzo, desert dream rockers The Holy Knives, rapper Chris Conde, indie duo HoneyBunny, and DJ Catwalk, who closes out the stream with an hour-long open-format set.
About the Artists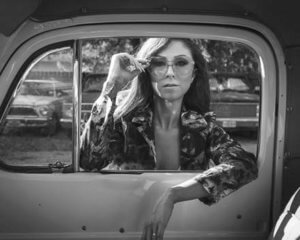 DJ Catwalk
DJ Catwalk is a creative director, curator, producer and deejay. She has held residencies in San Antonio, Austin and Los Angeles. She has traveled all over the United States and Mexico providing music and entertainment for multiple companies. She has deejayed for big brands and celebrities like Drake, Calvin Harris, H&M, Red Bull, The San Antonio Spurs and many more. Her open-format style ranges from house to hip hop and everything in between. This attitude makes her sets extremely unique and keeps you on your dancing feet.
The Foreign Arm
Out of mutual adoration and an earnest desire to collaborate with each other, five artists of the San Antonio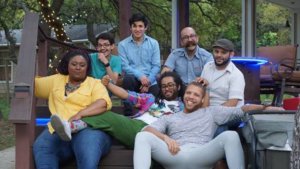 music scene came together. After a couple short months of songwriting, they played their first-ever gig in the unlikely setting of the BiblioTech, the country's first all-digital public library. More shows and a desire for a fuller sound saw the addition of two more members; just one last element was needed to describe this powerful fusion of seven individuals that brought poetic ballads, intricately placed harmonies, and symphonic fanfare together. Lead vocalist and guitarist Nicholas Blevins reached into his inner depths and dubbed the ensemble 'The Foreign Arm' to describe the constant, collective journey of life and our status as travelers through it.
The Holy Knives
The Holy Knives is the sonic vision of brothers Kyle and Kody Valentine, a band that infuses the sultry sounds of rock & roll with a tinge of desert psychedelia. Born and raised in New Orleans and residing in San Antonio, The Holy Knives released their debut EP, "Ritual Bloom," performing at SXSW before touring across the United States. In between, they traveled to Sonic Ranch studios in the deserts of West Texas, recording what would become their debut full-length album, "Year of the Black Dog." As with Ritual Bloom, the guys worked with Latin Grammy-nominated producer Manuel Calderon (The Chamanas, Nina Diaz), who helped shape their desert dreamscapes.
Alyson Alonzo
It's not exactly a surprise that Alyson Alonzo names Billie Holiday and Ella Fitzgerald as some of her main musical influences. With a voice as big as the legends that inspired her, the 33-year-old, openly gay musician has become a well-known name in San Antonio's indie-music circuit. On her debut solo EP "The Romantic," the singer pulls listeners through indie-pop-soaked R&B tracks layered with lush vocal harmonies and lyrics that might make you ponder decisions you've made with your own love life. If this is any indication of things to come, we shall wait with bated breath.
Chris Conde
As an openly gay musician, Chris Conde combines the classically detached spheres of hip hop, indie rock and avant-garde experimental art punk of the drag variety. In his sometimes hysterical but always poignant bars, Conde strives to relate to his audience through an honest communication of his personal narrative — a journey of much hardship. His unflinchingly genuine persona is distributed evenly across a variety of melodious reincarnations  — the fabulous drag queen rapper, Diamond Daggerz, whose obsessions include wigs, nails, coffee and emojis, Chris Conde the banjo and guitar-playing folk singer and as the leader of numerous alternative-rap subsidiary projects. A clever lyricist with an eccentric persona, Conde's performances resonate with any audience member who has ever felt jumbled up in a liminal state of ambiguity.
HoneyBunny
HoneyBunny is the brainchild of Bobby Rivas and Bridgette Norris-Sanchez, who met in 2018 and started playing their first shows is San Antonio later that year. The duo draws from a wide array of influences ranging from Fleetwood Mac to Outkast. The live sound of the band was originally minimal and 808 driven, but following the release of their 2019 debuts single 'Stick 2 the Facts', the group enlisted the talents of rhythm section, Juancho Luna and Robert Castillo to add a hard-driving, indie rock energy to performances.