San Antonio Concert Premiere: Charles Booker's 'Celestial Lights'
On May 6, 2018, at 7:00 p.m., the County Line Community Band will team up with the San Antonio Chamber Winds to premiere Celestial Lights, a new musical composition by local composer Charles Booker. Booker will conduct the performance, which also features an alto saxophone solo performed by UTSA Saxophone Professor Dr. Rami El-Farrah. The concert will be performed on the campus of Texas A&M.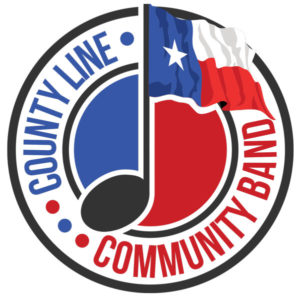 This world premiere marks the first time that the two community bands will have teamed up to debut a new work performed entirely by San Antonio musicians.
Celestial Lights is a three-movement piece inspired by celestial lights in the sky. The movements are titled "Sunlight", "Moonlight" and "Starlight." It is dedicated to Dr. Christopher Barrick, Music department head at the University of Arkansas, Fort Smith.
Prior to the premiere, both bands will perform short selections that showcase the talent of musicians in the Alamo City. Under the direction of retired army veteran Toby Knight, the County Line Community Band will perform several works in celebration of the 300th Anniversary of San Antonio.
"The County Line Community Band is honored and excited to be teaming up with the the San Antonio Chamber Winds to premiere Celestial Lights," said Mr. Knight. "It's also exciting to have the composer, Charles Booker, serving as our maestro."
"There are lots of opportunities to listen to musical performances in San Antonio, but none like this," he added. "It really is a once in a lifetime event and it won't be soon repeated.
"Both of these musical ensembles are all-volunteer organizations and represent some of the best talent that San Antonio has to offer," Mr. Knight concluded. "The combination of these two bands premiering this new work, along with a world-renowned soloist and internationally-known composer will be nothing short of amazing and inspirational."
The concert will take place in the concert hall on the campus of Texas A&M University-San Antonio located at One University Way. A $5.00 admission fee is requested to offset costs of this production.