Theater
Jonathan Tolins' acclaimed solo comedy works fine as a streaming show, broadcast from the Russell Hill Rogers Theater's stage.
Film
This sprawling and colorful indie film chronicles the lives of dozens of 30-somethings as they attend a post-punk festival.
Events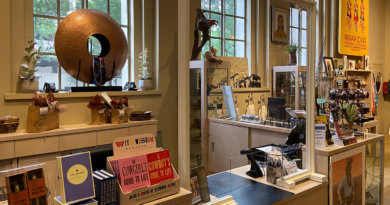 The Briscoe Western Art Museum is set to reopen to the public next Saturday with enhanced safety protocols and member perks.
Music
This Facebook Premiere event features several San Antonio artists and benefits the San Antonio Food Bank;s COVID-19 relief efforts.
Cult Corner
Of all the genres in world cinema, the giallo is one of the most compelling — and frequently one