Theater
The Tony Award-winning musical comes to the Woodlawn in a colorful and well-performed production.
Film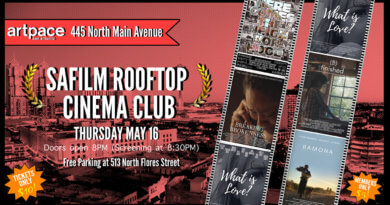 The San Antonio Film Festival kicks off its 25th anniversary with a series of special outdoor screenings at Artpace San Antonio.
Music
Members of San Antonio's popular longtime cover band discuss the past, present and future of Finding Friday.
Cult Corner
PART TWO: THE SECOND GOLDEN AGE Starting in 1936, there was a slump in horror's popularity, no doubt because it