Theater
The new Executive Artistic Director of the Public Theater talks about the wave of the future in SA theater.
Film
This poignant story of forbidden love is set against the backdrop of the Cold War.
Arts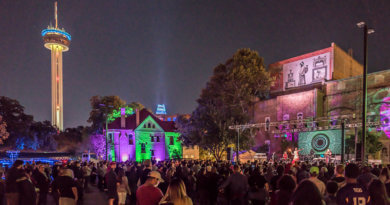 San Antonio's acclaimed arts festival bounces back after last year's pandemic cancellation.
SXSW
Anita Rivaroli's exuberant documentary about passion in music made its North American debut at SXSW Online 2021.
Cult Corner
Did you know about the "nunsploitation" genre? It really happened!