This Week's Theater Spotlight: The Classic
Dear Classic Theatre Friends and Family,
We're still here for you! We continue to focus on connecting our community through conversations about Classic plays and what it is to be human in the 21st century. We are also working to be innovative in our approach to create connection & conversation at this time of social distancing. Our goal is to keep our community both safe and connected.
Here are some of the ways we are reaching out to do that:
Sharing links with you that provide high quality theatrical productions from across the Globe. These companies (like the National Theatre in London), have had the time, energy and resources to film professionally many of their productions. We love sharing them with our patrons and fellow theatre lovers.
Providing access to our Educational Study Guides, ones that we create for students and teachers for each show we produce. We offer them to help to supplement teachers as they now teach on-line, and/or students learning on their own. We are even beginning to plan how we might make some of our interactive, on-site educational experiences available to teachers & students if school continues to be online in the fall.
Posting video clips of previous Classic productions.
Posting performances (monologues and scenes) by some of our core artists as they discuss why these pieces feel relevant to them and why they love working at Classic.
Finding creative ways to engage our community.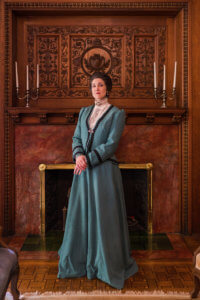 As I am sure you can appreciate, our staff and board are working diligently to figure out how to navigate these uncertain and complicated times. Our greatest hope and desire is that we are all able to share live theater (that is excellent, relevant, diverse, educational, and transformative) with a full audience physically present with us, while making sure that the actors, audience and staff are safe.
We have been, and continue to be, in touch with our educational partners, and many patrons, about what they are needing and wanting from us that helps them to connect and have conversations with our community at this time. We have heard that patrons are loving our posts- giving them the ability to connect to the memories of the great theatre they have seen at Classic and how these shows are still relevant to them today and spark conversation. If you haven't had a chance to see them yet, check them out online.
With deep gratitude for such an amazing community,
Kelly Roush
Executive & Artistic Director