A Weekend of Spoken Word, Songs and New Works from the Public Theater
The Public Theater of San Antonio welcomes Jessica Mitchell to the Encore Lounge this Friday as she presents Beneath the Branches, Shades of Poetry. Register now for this incredible event!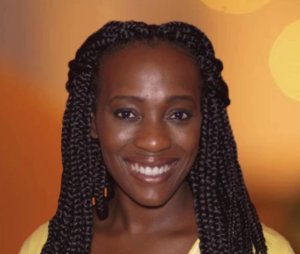 Friday, June 12th at 7:30 p.m. CST
Click here to register
*$5.00 tax deductible donation
Jessica Mitchell is a Florida native and woman of many titles. She is a therapist and life coach who enjoys helping others navigate the many mental health and social challenges they face. Also going by the moniker Jess Mahogany, she uses creative expression to heal, educate, and entertain herself and others through her blog, poetry, and her greatest passion of all, acting. She is proud to call Texas home for now!
Join the Public for a live performance this Saturday in the Encore Lounge via zoom with Katherine Leidlein as she presents A Silver Lining.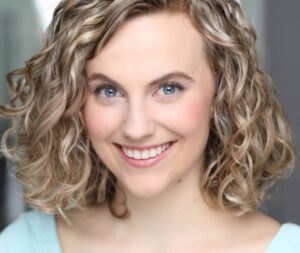 Saturday, June 13th at 7:30 p.m. CST
Click here to register
*$5.00 tax deductible donation
Katherine Leidlein is a New York actor who started professionally at The Public (Little Women, The Secret Garden, Urinetown, and Beauty and the Beast) while obtaining a Music Degree at UTSA. Recent credits: One Starry Night (China Tour), It Came From Beyond (Off-Broadway), and The Grand Dame — Fate Still Rests (Vox Lumiere). She has also appeared on television: Evil Lives Here and Kicks and Losers, the podcast Last Stop by Multitude, and an industrial for Oxford University Press.
A Showcase of the CenterStage Teen Troupe
Virtually attend a live performance this Sunday in the Encore Lounge via zoom with Breanna Klotzbach as she presents Broadway's 'Do Not Sing' Playlist.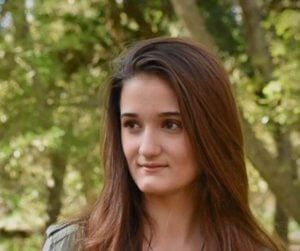 Sunday, June 14th at 2:00 p.m. CST
Click here to register
*A free offering to promote and support the CenterStage Teen Troupe
Breanna Klotzbach is excited to be performing for everybody and hopes to bring a little joy in these hard times. She is a proud member of the acapella group Madison Avenue and you might have seen her in the recent 2020 Joci Awards as a finalist. Her credits from the Madison High School Theatre department include General Cartwright (Guys & Dolls), Bird Girl (Suessical), and Donna (Mamma Mia showcase). She looks forward to be performing for you all! Much love!
Underground, by Lisa B. Thompson, is brand new to the Public Potentials readings this Sunday. Register now for this incredible play.
As the scripts become available, the Public will explore new works from exciting local and regional playwrights.
Underground by Lisa B. Thompson
Directed by Rudy Ramirez
Sunday, June 14th at 7:30 p.m. CST
Click here to register.
*There will be a talkback with the playwright and director following the reading
While the event is free, you are encouraged to make contributions to the Austin Area Urban League. To donate, click here.
Underground reunites Kyle and Mason, a pair of old college buddies who have gone from radicals in their youth to successful professionals approaching middle age. When Kyle shows up at Mason's door, the two have a chance to catch-up, reminisce and, as the evening goes on, engage one another in a battle of intellects over the best road to black liberation. As their argument becomes increasingly passionate and more personal, news reports reveal a police search for the leader of a black radical political movement. From flashbacks to their first meeting to the final game of chess that could change their lives forever, Mason and Kyle each pose to one another the central question of Underground: how far would you go to protect your people?
Check out the very first episode of On the Record with Mary Malaney!
Each week Mary will be sharing some of her favorite musicals from her record collection. Tune in each Thursday to find out what she will share next.This week's episode is Camelot.
Did you know…
Camelot opened at Broadway's Majestic Theatre on December 3, 1960, where it ran for 873 performances.
The original cast album of Camelot was enormously successful, the best-selling LP in America for 60 weeks.
Camelot won four Tony Awards.
The original Broadway cast included Julie Andrews, Richard Burton, and Roddy McDowall, as well as Robert Goulet.
Camelot's creative team included direction by Moss Hart, choreography by Hanya Holm, scenic design by Oliver Smith, costume design by Adrian (who worked on the designs prior to his death in September 1959) and Tony Duquette, and lighting design by Abe Feder.
Camelot toured, was performed on the West End, and was adapted for the big screen. The 1967 film starred Richard Harris and Vanessa Redgrave and was directed by Joshua Logan.
To donate to The Public Theater of San Antonio, click here.