Western Fun for Kids with 'Tales and Trails' at the Briscoe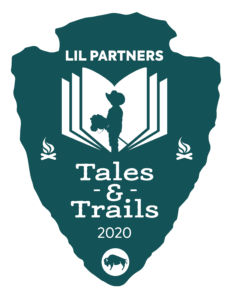 The Briscoe Western Art Museum's Lil Partners Series, "Tales and Trails, " will take place Mar. 9-13. Special programs will keep youngsters involved and entertained every weekday through Spring Break.
With Lego animation, scavenger hunts, arts and crafts, storytelling, cowboy games and more, kids can capture the excitement and adventure of the West, learn about the Western lifestyle and see the stories shared through Western art brought to life.
The "Tales and Trails" week offers children and caregivers different activities to enjoy together. The daily program includes storytimes and activities that celebrate the heritage and culture of the American west.
Different activities are being featured throughout the week, giving Lil Partners the opportunity to enjoy something special each day. Youngsters who participate each day will receive a certificate of completion, showing their mastery of Western Tales and Trails.
"Tales and Trails" is included in museum admission and no reservations are required; however, caregivers must accompany participating children. Snacks will be included in the program.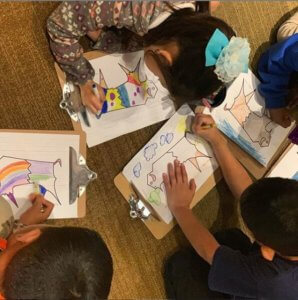 The Briscoe's Lil Partners program regularly offers story times on the first Wednesday of each month to introduce little ones to the excitement and adventure of the American West. Families can also check out "Buckaroo Bags", with stories and games to play and bring the West to life while exploring the museum's galleries. Buckaroo Bags are available at the guest services desk during regular museum hours.
Lil Partners Spring Break Series, "Tales and Trails"
Mar. 9-13, 1:00 to 4:00 p.m. daily
Briscoe Western Art Museum, 210 W. Market St.
Scheduled programming includes:
Monday:  Lego Animation, Leather Stamping
Tuesday:  Model Magic — Re-enact Briscoe Sculptures; Drawing — Create a Comic
Wednesday:  Seed Pods — Texas Wildflowers; Scavenger Hunt — Tracking Animals
Thursday:  Red Clay Pottery — Create an Indian Bowl; Monochromatic Drawing
Friday:  Watercolor Painting, Movie screening — An American Tail: Fievel Goes West
Open daily, admission to The Briscoe Western Art Museum is free for children 12 and under as well as active duty members of the military and up to four members of their family. Museum admission is $10 for adults, $8 for seniors and students, and $5 for retired military, first responders, educators, fireman and police officers. The Briscoe offers extended hours and free admission every Tuesday from 4:00 to 9:00 p.m. The museum is located on the River Walk with convenient parking at the Riverbend Garage directly adjacent to the museum or at one of many downtown surface lots.
Photos courtesy Briscoe Western Art Museum.