Autism Treatment Center Fundraiser and Art Show Coming Apr. 9
Featuring A Guest Appearance by Singer-Songwriter Kodi Lee
On April 9, 2020, the Autism Treatment Center (ATC) will host Arts e Platters, its annual fundraiser, featuring an art show and silent auction of platters decorated by more than 50 professional and emerging artists from across Texas. Participating artists donate 100% of the proceeds from the platters to the Autism Treatment Center.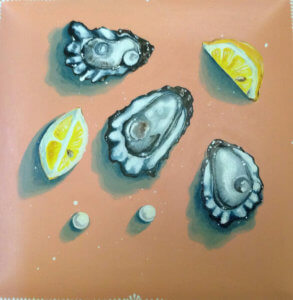 The event will be hosted at the Stars at Night Ballroom inside the Henry B. Gonzalez Convention Center at 900 E. Market St.
Arts e Platters will also feature a special guest performance by "America's Got Talent" winner Kodi Lee, a singer-songwriter and pianist who is blind and has autism. Kodi rose to fame during the 14th season of the reality competition show, inspiring people across the country with his personal story and extraordinary performances. He is one of only 25 individuals in the world with his musical ability and an audio photographic memory that allows him to perform a piece of music after hearing it just once.
"In addition to collaborating with over 50 artists, ATC is proud to be working with the City of San Antonio, the San Antonio Lighthouse for the Blind and Vision Impaired and numerous corporate and foundation partners to make this event possible," said Cynthia Hamilton, director of development for ATC. "As a city, we will be rolling out the red carpet for Kodi and his family on their first visit to San Antonio and his first Texas performance."
"Kodi is a gifted and passionate musician who is captivating so many people globally and we are honored to have him perform in our program this year in San Antonio," added ATC board member Ron Botello. "His determination and extraordinary talent are inspiring and a true testament that anything is possible when you follow your passion."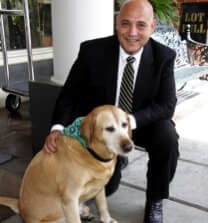 Art of Humanity Award-Winner
The program will recognize entrepreneur and philanthropist Richard Ojeda as the 2020 Art of Humanity Award winner, an annual award given to those who use their skills, talents or vocation to help others. 2019 winner Joanna Weidman of NuStar Energy and Jamie Kowalski of The RK Group are this year's honorary co-chairs.
All proceeds raised from the auction, art sales, and sponsorships help the ATC expand their specialized education, therapy, residential group homes and vocational training programs for children, adults, and families living with the challenges of autism. Tickets are $150 and include dinner, drinks and a drawing ticket. Information on sponsorships and a list of participating artists are available on the event website.
Sponsorships are available. The deadline for sponsors is: March 20, 2020.