The Art of Ridin', Ropin' and Bustin' at the Briscoe Western Art Museum
To celebrate the San Antonio Stock Show & Rodeo that begins Feb. 6, the Briscoe Western Art Museum is presenting special rodeo-themed events from now until Feb. 2.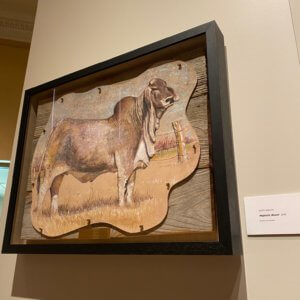 "Events like the San Antonio Stock Show and Rodeo help showcase the skills and traditions rooted in Western life, celebrating the American cowboy in a way that everyone can enjoy," explained Michael Duchemin, President and CEO of the Briscoe Western Art Museum. "We pride ourselves on doing that same thing year-round. We welcome everyone to stop by before, during and after the rodeo to continue learning, exploring, enjoying and celebrating cowboy culture."
Special events include:
San Antonio Stock Show & Rodeo's Student Western Art Competition Exhibit (through Feb. 2)
The Briscoe is proud to host a pop-up exhibit featuring the 17 winning entries in the 2020 San Antonio Stock Show & Rodeo's Western Art Competition. The contest includes 94 South Texas school districts across 33 counties and features works showcasing an appreciation of western heritage. This special exhibition is open during regular museum hours and is included in museum admission.
Cowboys with John Langmore — Saturday, Jan. 25, 2:00 p.m.
Join the Briscoe for a special presentation of the film, Cowboys – A Documentary Portrait, with co-director and photographer John Langmore. Premiering at the Austin Film Festival last fall, the documentary feature is told in the cinematic style of classic westerns. The movie offers the opportunity to ride alongside modern working cowboys on some of America's largest and most remote cattle ranches.
This special screening features a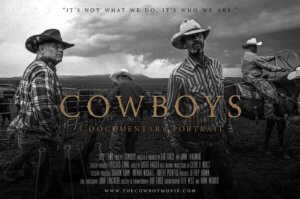 Q&A led by Langmore, an Austin-based photographer whose book, Open Range: America's Big-Outfit Cowboy (Twin Palms Publishers 2018), is the result of more than six years of work photographing on 14 of the country's largest ranches. This work has been widely published and exhibited in galleries and museums and Langmore will be available to sign copies following the Q&A.
The screening is $10, which includes museum admission, and registration is available online.
Pony Express Love Letters — Saturday, Feb. 1, 12:00-4:00 p.m.
After kicking off the San Antonio Stock Show & Rodeo downtown in style with the Western Heritage Parade and Cattle Drive, keep the love of all things cowboy going and mosey over to the Briscoe. Go back to the time when people excitedly waited for the Pony Express to deliver news and love from back home. Write a personal love letter and join the San Antonio Calligraphy Guild in learning hand-lettering techniques and create your own personal Valentine. This tribute to old-school communication from the heart is included in museum admission, so stop by and pen a letter your Valentine will always treasure.
Lunch Lecture:  Bit and Spur Makers of the Texas Tradition — Friday, Feb. 7, 12:30-1:30 p.m.
A new event for the Briscoe — a Lunch Lecture — ties into all things rodeo with bits and spurs specialist Kurt House talking about the spur and how it evolved from a European symbol of wealth and power to an essential tool of the cowboy. Co-author of the book Bit and Spur Makers of the Texas Tradition, House will share stories about spur makers and how the Texas-made OK spur became one of the most sought-after pieces of cowboy equipment. House's in-depth knowledge of spurs and bits will give everyone something to chew on during an open-lunch session where attendees can bring their lunch or grab a flavorful bite from a featured food truck on the Briscoe's campus. The lecture is included in museum admission.
Open daily, admission to The Briscoe Western Art Museum is free for children 12 and under, as well as active duty members of the military and up to four members of their family. Museum admission is $10 for adults, $8 for seniors and students, and $5 for retired military, first responders, educators, fireman and police officers. The museum offers extended hours and free admission every Tuesday from 4:00 to 9:00 p.m.