This Week's Public Theater Activities
HAPPENING TONIGHT!
Join us Monday, June 22nd, for a brand new Public Potential Reading and Discussion! As the scripts become available, keep coming back to explore new works from exciting local and regional playwrights.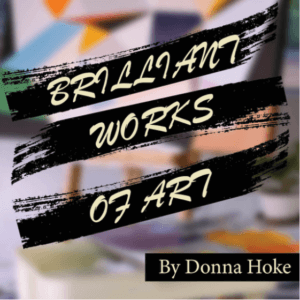 Brilliant Works of Art by Donna Hoke, Playwright
Monday, June 22nd at 7:30 p.m. CST.
Click here to register.
*FREE event
Law student Abby Gates has no qualms about becoming a sugar baby to get her tuition bills paid — until it means keeping a secret from the man she loves, an artist exploring confession and thresholds of shame. When Abby's two worlds collide, she discovers her sugar daddy has taught her about more than good wine.
NEW MASTERCLASS HAPPENING TOMORROW!
It's Pride Month and we have the perfect masterclass to get you ready for San Antonio's Pride Festival next weekend!
Tuesday, June 23rd
7:30 – 9:30 p.m. | Masterclass open to teens AND adults!
Face the Rainbow: A Tutorial on PRIDE Makeup with Nico Redondo
Click here to register.
This year's Pride Month celebrations may be at home, but there's no reason you can't look amazing while marching in your own living room parade! Join Nico Redondo, San Antonio's premier authority on stage makeup, for this fun tutorial that will combine stage makeup techniques with bold and colorful designs and is sure to bring out your true colors!
We are excited to welcome Dr. Tom Robson on June 25th for an intimate discussion as he presents: "Theatre Endures": An Invitation to Encouragement
Thursday, June 25th at 6:30 p.m. CST
Register here.
*Free event
"Theatre Endures": An Invitation to Encouragement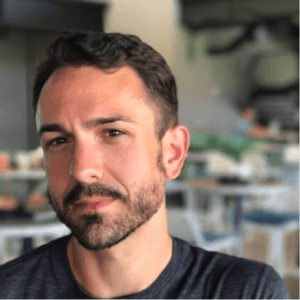 We stand in a difficult moment for the live and performing arts, and in recent months theatre artists everywhere have expressed fear about the future of our art form. This presentation was initially prepared for students in the Millikin School of Theatre & Dance, but has since been shared with students, artists, and audience members of all levels around the country. The presentation is part lecture, part class, and part pep talk, chronicling previous moments in theatre history when theatre faced significant challenges, and how each time the art form endured.
Tom Robson is Associate Professor and Coordinator of Academic Programs in the Millikin University School of Theatre & Dance, teaching courses in theater history, dramatic literature, directing, and playwriting. He is the co-editor, with Jennifer A. Kokai, of the collection Performance and the Disney Theme Park Experience: The Tourist as Actor, published in 2019 by Palgrave Macmillan. He has also published on subjects ranging from 19th Century stage technology to African American theater to baseball movies. He earned his Ph.D. in theater history, theory, and literature from Indiana University in 2011. In addition to his scholarship and his work in the classroom, he also regularly directs for the Millikin mainstage season, with some favorite recent productions including Heathers: The Musical, The Whipping Man, and Buyer & Cellar. He has worked professionally as a director, assistant director, and dramaturg for companies throughout the Midwest.

SEE WHAT IS COMING UP IN THE byPUBLICdemand VIRTUAL STUDIO. NEW CLASSES AND NEW TEACHERS WILL MAKE THE NEXT WEEK EXCITING!
Monday, June 22nd
4:30 to 5:15 p.m. | Public Prep Virtual Studio Grades Pre K-1st (Free)
Set Design with Designer Nicholas Ponting
Have you ever wondered how an empty stage turns into the setting for a musical or play? This class will take you through the process for set designing, from first idea to opening night! Learn what role a set designer plays in the theatrical process, what skills you need to be a designer, how sets are built, and be inspired to design your own! Click here to register.
Tuesday, June 23rd
4:30 to 5:15 p.m. | Public Prep Virtual Studio Grades 2-3 (Free)
Vocal Technique and Pedagogy with Music Director Jaime Ramirez
Vocal health and technique are paramount as a musical theater actor and it is more important than ever to stay in practice with your vocal training during this time away from the physical classroom. This class will share vocal warm ups to do at home, go through the ways to keep your voice in shape, make the most of your breath, and discover your most powerful sound! Click here to register.
Wednesday, June 24th
4:30 to 5:15 p.m. | Public Prep Virtual Studio Grades Grades 4 -5 (Free)
Hip Hop with Resident Choreographer Courtnie Mercer
Get your bodies up and moving with this awesome new dance class! Modern musical theater dance isn't just jazz hands and grapevines anymore. These days you see all sorts of dance styles on stage, from ballet and jazz to tap and ballroom. It's important to train in every kind of dance you can find a class for and what better place to start than hip hop! Learn basic hip hop moves and then pop and lock your way through a funky routine! Click here to register.
Thursday, June 25th
4:30 to 5:15 p.m. | Public Prep Virtual Studio Grades 6-8 (Free)
Character Development with Education Coordinator and Actor Ariel Rosen
Dive deep into a character by learning what it takes to develop one from scratch! Go over the process and execution of creating a background and base for a character to make them fully developed and as lifelike as any person you meet in the real world. Find out how to put in the work, analyze, develop, and fully fulfill yourself and your character at the same time! Click here to register.
Friday, June 26th
4:30 to 5:15 p.m. | Public Prep Virtual Studio Grades 9-12 (Free)
Yoga with Actor and Yoga Instructor Natalie Buster
As actors, our mind, body, and voices are the tools we use onstage. Practicing mental and physical wellness is an essential part of training as an actor. This fun and physical intro to the world of Yoga is a perfect place to expand your understanding of your physical being and find your zen! Click here to register.
If you have any questions, contact Ariel Rosen, Education Coordinator, at ariel.rosen@thepublicsa.org
Do you intend to visit us post the Great Lockdown of 2020? Click here to take our Intent to Attend Survey. To donate to the Public Theater of San Antonio, click here.