Teatro Audaz Announces its 2023 Season: 'Reclaiming Our Roots'
Teatro Audaz, San Antonio's Latinx theater company known for its artistic excellence and  representation of multiculturalism on- and offstage,  has announced the start of its 2023 season with a robust summer schedule beginning June 1.
Teatro Audaz tells stories through four teatro productions uplifting the voices of the Latinx community in a fearless, bold and audacious way.
"We are thrilled to embark on this season, beginning in the summer, with a mission to provide unique theatrical experiences for the community of San Antonio and the surrounding areas," said Laura T. Garza, founding executive artistic director of Teatro Audaz San Antonio.
"As a company comprised of theater educators, we are also grateful to have the opportunity to offer a full production season during the summer, allowing our artists, comprised of teachers and professional students, the flexibility to continue to make art and stay creative while not in the classroom." Ms. Garza is also faculty instructor and theater coordinator at San Antonio College.
She told ArtScene SA, "We're excited about the Texas premieres we're featuring this season. Displaying our local talent is our philosophy. And having the artists participate in-person in the conversation makes it more exciting."
The 2023 shows are:
Luchadora! by Alvaro Saar Rios
Directed by Abe Ramirez
Anastacia Islas, Associate Director
Playwright Platica with Alvaro Saar Rios June 8-9
June 1-11
Thurs. through Sat. at 7:30 p.m. and Sunday at 2:30 p.m.
McCreless Theater, 799 W. Dewey Place
There will also be an ASL interpreted performance on June 9 with Robert Cardoza, the San Antonio theater community's primary sign language interpreter.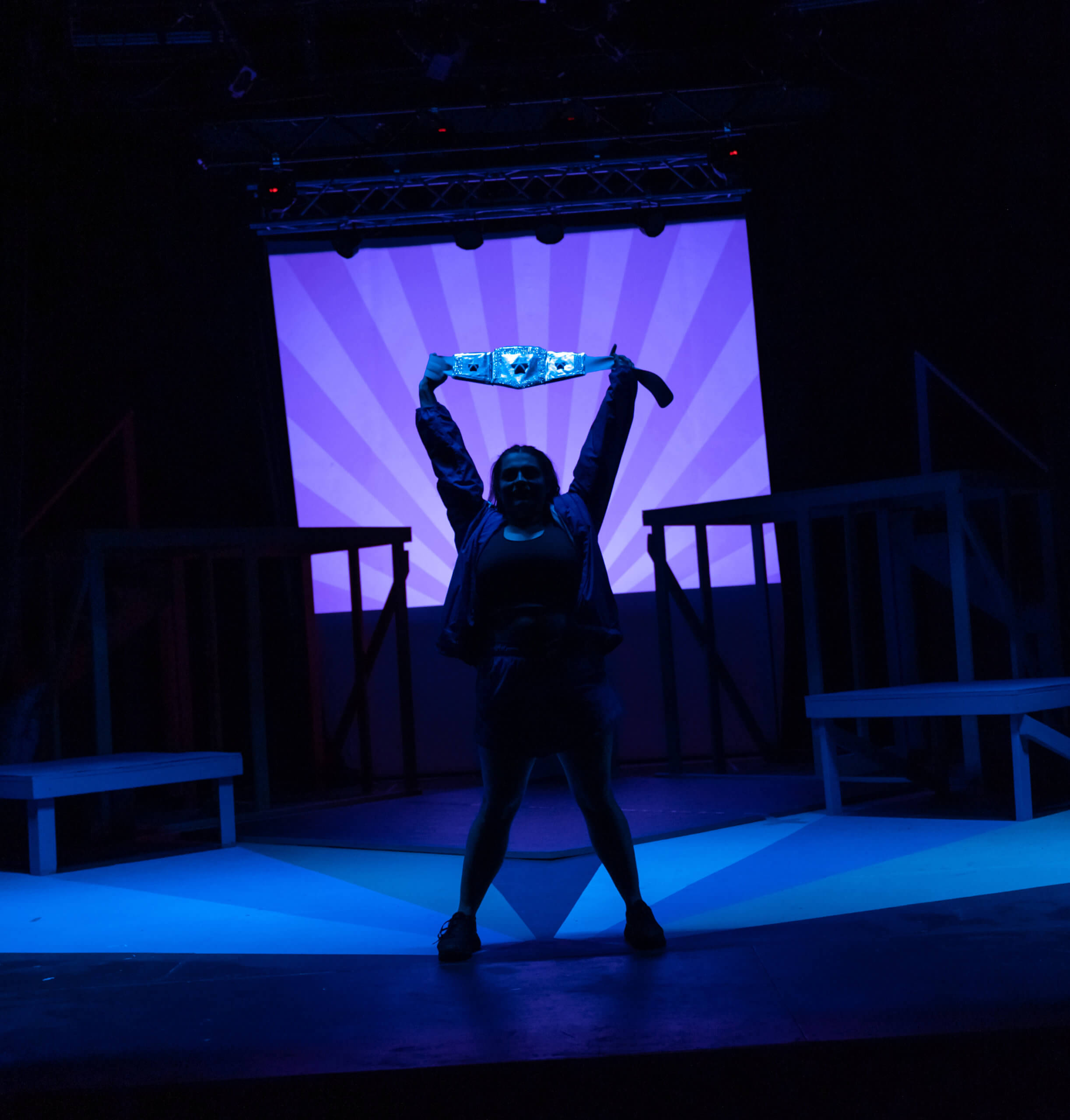 The discovery of a worn pink wrestling mask prompts Nana Lupita, a Wisconsin grandmother, to share her tale about growing up in 1960s Texas. As her tale unfolds, Lupita's life as a teen tomboy comes alive — bike riding with her friends Leopold and Liesl, working at her father's flower stand and lucha libre.
When a World Championship match is announced, Lupita can't wait to see it until she woefully discovers that her ailing father is one of the wrestlers. With the help of a magical mask maker, Lupita secretly trains to take her father's place. She soon finds it difficult keeping her secret from her friends and, most importantly, her father.
Tickets are now on sale. General Admission is $25; VIP Seating, $35; Senior/Military/ATAC $20 and Student $15)
Special pride nights, with patron promo discounts, are scheduled for June 1, 3, 8 and 10.
The Ghosts of Lote Bravo by Hilary Bettis
Directed by Charles Falcon
Celeste Lozano, Associate Director
July 13-23
Thurs.-Sat. at 7:30 p.m. and Sunday at 2:30 p.m.
The Cellar Theater, 800 W. Ashby
A Texas premiere. In Cuidad Juarez, Mexico, young girls often disappear and many are found murdered. Juanda Cantu's daughter, Raquel, is one of these girls. Through visions offered by La Santa Muerte, Juanda is shown Raquel's past, only to discover that her daughter had hopes, dreams and courage Juanda knew nothing about. The Ghosts of Lote Bravo is a play about great hope in the midst of relentless violence, poverty and grief.
Somewhere Over The Border by Brian Quijada
Directed by Laura T. Garza
Abe Ramirez, Associate Director
Gid De La Rosa, Music Director
McAllister Theater, 1300 San Pedro Ave.
Aug. 31-Sep. 10
McAllister Theater, 1300 San Pedro Ave.
A Texas premiere. This new musical, Somewhere Over the Border, embraces the factual and the fantastical in its depiction of one young girl's pursuit of the American dream. As Reina travels north to the Mexican border, she acquires friends, faces down dangers, and holds tight to the memory of the little boy she left behind.
It's a Wonderful Vida by Herbert Siguenza
Directed by Nora Moreno-Jarrell
Dec. 7-17
McCreless Theater, 799 W. Dewey Place
A Texas premiere. This story takes a darkly satirical look at Mexican-Americans during Christmas in 1957. Set in Corpus Christi, Texas, the play examines an immigrant family trying to assimilate and reach for the American dream that seems as fake as Santa Claus. The Pacheco family gets an unexpected visit from Mexico that turns their whole world upside down.
Feature photo (l-r): Michiko Villa, Ernesto Dominguez and Olivia Garces (Siggi Ragnar).