Special Screening of 'Big Sonia,' the Inspiring Story of a Holocaust Survivor, at the Barshop JCC Auditorium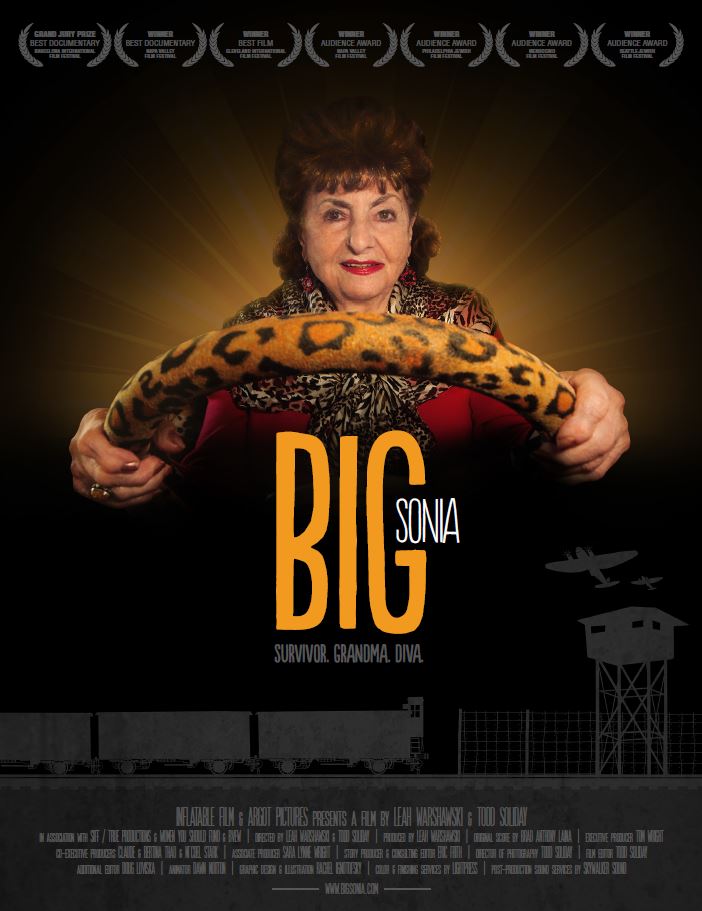 On Sunday, Aug. 19 at 5:00 p.m., the Barshop JCC Jewish Film Festival and Holocaust Memorial Museum of San Antonio will co-present the documentary Big Sonia. Directed by Seattle-based filmmaker Leah Warshawski and Todd Soliday, Big Sonia is a universally inspirational piece.
The Hollywood Reporter said: "Warshawski, who directed the documentary with Todd Soliday, is Sonia's granddaughter, but their work is no hagiography. While the filmmakers' affection for their subject is clear, their approach is clear-eyed and measured as they observe Sonia in her retail refuge and during her visits with students and prisoners as a motivational speaker."
Holding fort in the last store in a defunct shopping mall, 91-year-old Sonia Warshawski – great-grandmother, businesswoman, and Holocaust survivor – runs the tailoring shop she's owned for more than 30 years. But when she's served an eviction notice, the specter of retirement prompts Sonia to resist her harrowing past as a refugee and witness to genocide.
A poignant story of generational trauma and healing, Big Sonia offers a laugh-out-loud-funny portrait of the power of love to triumph over bigotry and how truth-telling can heal us all.
The screening will be followed by a talkback with Holocaust survivor Susanna Weisz Jalnos. Additionally, the Holocaust Memorial Museum will be open to tour for an hour following the talkback.
It will be held at 5:oo p.m. on Sunday, Aug. 19 at the Barshop JCC Auditorium, 12500 NW Military Highway.
Tickets are $8 and may be purchased online or by calling the JCC at (210) 302-6820.