Public Theater Announces 2022-23 Season
2022-23 is going to be a big season at the Public Theater of San Antonio. It's guided by Claudia de Vasco, the first Lstina executive artistic director ever to hold the post in the theater's 100-year history, and her choices for the season reflect a new era for the Playhouse.
After looking at the history of programming at the San Pedro Playhouse, the home of The Public Theater of San Antonio, it became clear to leadership that in all its history no Latino playwright had ever been presented at the Russell Hill Rogers Theater by the producing theater company. The state premiere of American Mariachi will be the first — and the first play produced in this space that centers on Mexican American heritage, which remains the representative majority in San Antonio today.
Appropriately, the season's theme is entitled "Worlds to Change and Worlds to Win."
"This season came together after conversations with our creative community, listening to our patrons, strategizing with staff on how to connect with new audiences and stakeholders, and connecting with my own vision and passion as a theater-maker," said Ms. de Vasco. "I knew that this first season should reflect the transformation we are undergoing by featuring shows that are shaking things up, or showing us new ideas and forms."
"The exciting aspect about this season is that it reflects the intentional change we're striving for while showing us that we can still find appreciation in our beloved classic stories without sacrificing the connections to be made in new ones." she added.
THE PUBLIC THEATER OF SAN ANTONIO'S 2022–23 SEASON
American Mariachi
Sept. 9-Oct. 2, 2022
Russell Hill Rogers Theater
Directed by Claudia de Vasco
by José Cruz González
It's the 1970s, and Lucha spends her days caring for her ailing mother but longs to shake up her life. When a forgotten record sparks her mother's memory, Lucha and her cousin strike upon a radical idea: to create an all-female mariachi band. Infused with live music played by a live mariachi band, this "big-hearted, musical tug at the heartstrings" reminds us how music and love can make just about anything possible.
"Dynamic music heals the soul, gives women a voice in cultural tapestry of American Mariachi."
— Chicago Sun-Times
A Beautiful Day in November on the Greatest of the Great Lakes
Oct. 14-Nov. 6, 2022
Cellar Theater
Directed by Allison Price
by Kate Benson
"For those of you just tuning in, Thanksgiving is already in progress here at Wembly kitchen. The stands are nice and full, it's quite a crowd that's gathered. They're in for a real treat." And so, in this lively take on how family is played, over time and memory, and through generations… a pair of sports announcers calls a holiday dinner.
"A quirky comedy that cleverly transforms an extended family's Thanksgiving dinner into a fiercely fought competitive sport."
— The New York Times
A Christmas Carol The Musical
Nov. 25-Dec. 18, 2022
Russell Hill Rogers Theater
Directed by Tim Hedgepeth
Music by Alan Menken
Lyrics by Lynn Ahrens
Book by Lynn Ahrens and Mike Ockrent
Based on the story by Charles Dickens
A prosperous curmudgeon who believes that personal wealth is far more valuable than the happiness and comfort of others, is forced to face his selfish ways when three ghosts arrive on Christmas Eve to lead him through his Past, Present and Future. A community favorite from seasons past.
"An enchanting embodiment of the spirit of the holidays. "
— Broadway World
Nina Simone: Four Women
Jan. 20-Feb. 12, 2023,
Russell Hill Rogers Theater
Directed by Ann James
by Christina Ham
featuring the music of Nina Simone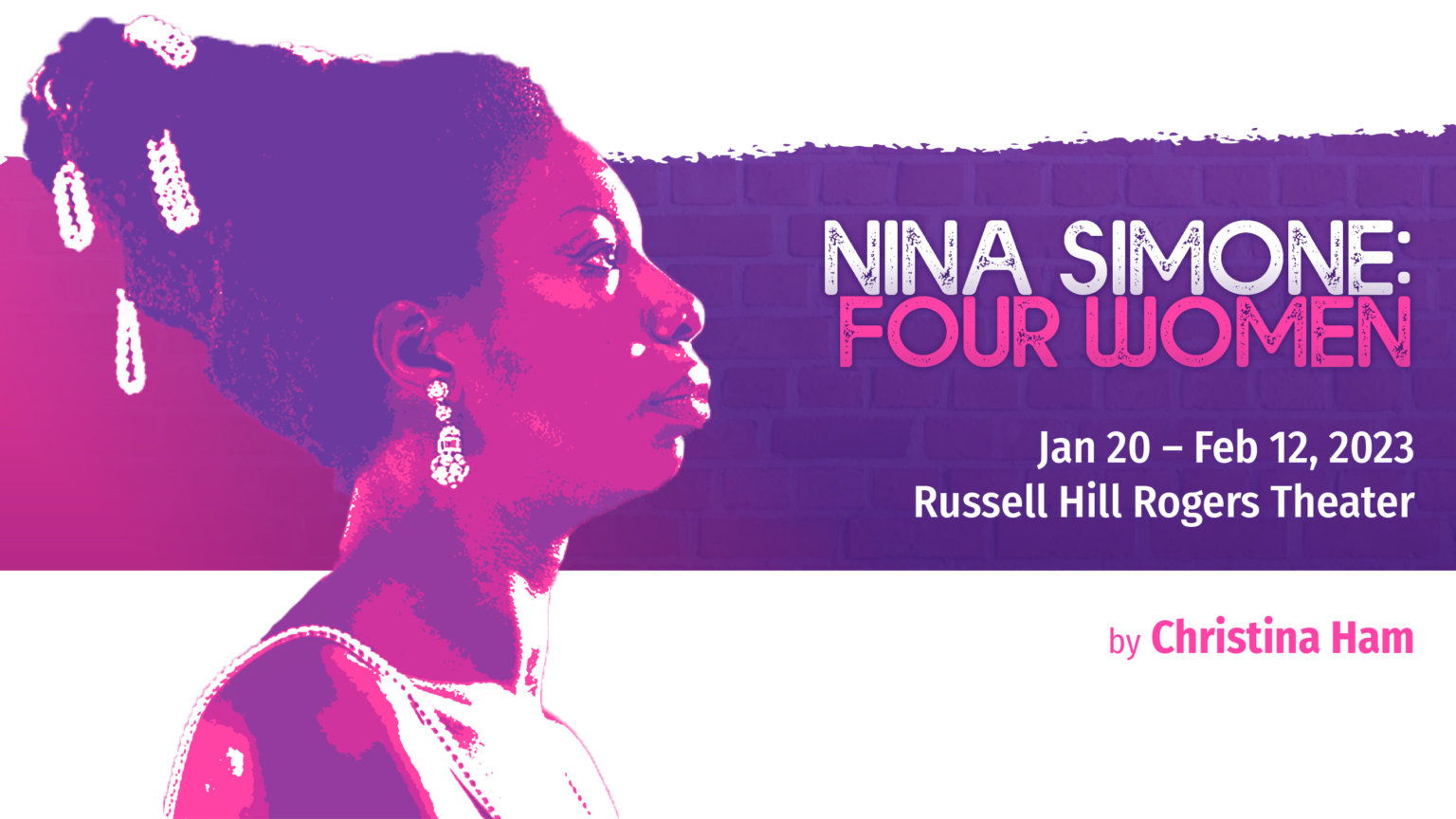 It's September 16, 1963, the day after the bombing of the 16th Street Baptist Church in Birmingham, Alabama. This play with music uses the framework of one of the Civil Rights Era's leading songstresses' most blistering songs to give voice to a group of women suffering self-hatred due to the different hues of their skin. A journey that leads these four women through healing and transformation.
"An eye-opening, powerful, stirring, and unique theatrical experience."
— Broadway World
Fabulous Monsters
Feb. 24-Mar. 19, 2023
Cellar Theater
Directed by Jerry Ruiz
by Diana Burbano
Original Music by San Antonio punk band "Fea"
When punk rock exploded in L.A., Sally and Lou were there: feminists, Latinas, queens of noise. One went pop, one stayed punk, but sparks from their tumultuous friendship remain. Decades later, they must try to overcome old wounds, forgive each other, and rock as hard as they ever did.
"A visceral exploration of the overlooked legacies of Latinas in punk rock…"
— The Workshop Theater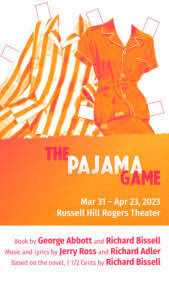 The Pajama Game
Mar .31-Apr. 23, 2023
Russell Hill Rogers Theater
Directed by Diana Wyenn
Music by Jerry Ross and Richard Adler
Book by Richard Pike Bissell and George Abbott
When a handsome new superintendent falls hard for a feisty Union rep, it seems she's falling right back, despite her dismissal of all things love-related. That is, until employees are refused a seven-and-a-half cent raise, and the pair find themselves on either side of the union protest that results.
"Splashy musical that seduces with 1950s style!"
— Washington Post
Footloose
June 9 -Jul. 2, 2023
Russell Hill Rogers Theater
Directed by Ken Urso
Adapted for the stage by Dean Pitchford and Walter Bobbie
Music by Tom Snow
Lyrics by Dean Pitchford
When Ren and his mother move from Chicago to a small farming town, he is prepared for the inevitable adjustment period at his new high school. But he's not prepared for the rigorous local edicts, including a ban on dancing instituted by the local preacher. The heartfelt story that emerges pins a father longing for the son he lost against a young man aching for the father who walked out on him.
"Filled with 80's music hits and dancing — this show zings!"
— Chicago Critic
Merrily We Roll Along
Aug. 4-27, 2023
Russell Hill Rogers Theater
Directed by Alexandra Silber
Music and Lyrics by Stephen Sondheim
Book by George Furth
This musical begins in the present and moves backwards, tracing the lives of wealthy, jaded composer, Franklin Shepard, and his two estranged friends through each milestone of their personal and professional lives (good and bad). The show ends with a touch of rueful irony, as the three best friends now at the start of their careers face a bright future: young, talented and enthusiastic about the worlds waiting to be conquered.
"The Sondheim musical with the wisdom on how life pushes us forward…"
— Chicago Tribune
SUBSCRIPTION INFORMATION
Subscriptions are now available for the 2022–23 Season. This includes subscriptions for both renewals and new subscribers. Patrons are encouraged to buy season subscriptions or new flex passes to secure seats and with a savings of 35% off compared to full-priced single tickets. For patrons who don't wish to choose their show nights far in advance, flex passes offer the same discount with more flexible use.
The 35% Savings will be available until June 14, 2022. At that point savings will drop to 25% off for season subscription sand flex passes. Single tickets go on sale August 1. This includes tickets for Cellar Theater shows.
Visit the Public Theater's website to buy a 6 Show Subscription or a  five, four or three Show Flex Pass. The Box Office is open by phone from 10 a.m. to 3 p.m., Monday through Friday at (210) 733-7258 or you can email the theater at boxoffice@thepublicsa.org for assistance.
Single Ticket Information
Tickets for single shows are $47 (Standard), $32 (Military/Student/Senior*), and $17 (Child Under 12) are available online or by phone at (210) 733-7258. The Public Theater of San Antonio is wheelchair accessible. For additional information about group sales, contact Patron Services Manager, Ariel Rosen, at ariel.rosen@thepublicsa.org.
Artwork courtesy of the Public Theater of San Antonio.