Classic Theatre of San Antonio welcomes new Director of Development, Amanda Golden
The Classic Theatre of San Antonio is pleased to welcome Amanda Golden as the theatre's new Director of Development.
Amanda, who shares the company'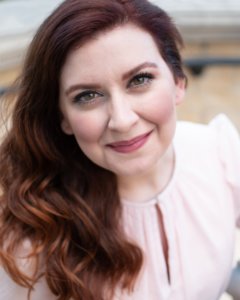 s immense passion for local theater, has been seen on San Antonio stages for over 15 years, including many memorable performances at The Classic.
Amanda has dedicated the last decade to nonprofit development, honing her skills in fundraising campaigns, business development, community engagement, strategic planning, marketing, communications, and events.
Most recently, Amanda served as Branch Director of NurseCore, where she was responsible for branch growth and increased sales by an astounding 2,356% within the first eight weeks of being in her position.
Prior to that, she served as Outreach Manager for local nonprofit Any Baby Can where she focused on community partnerships and recruitment. Earlier in her career, Ms. Golden contributed to the city's arts community as Development Associate for public television station, KLRN, where she most notably helped secure the funding for the new Charline McCombs Media Center.
As part of a realignment of The Classic's expanding staff, Executive and Artistic Director J. Robert "Jimmy" Moore has assumed the new title of Producing Artistic Director; and Operations Manager Ruben Jauregui, Jr., has been named Managing Director. The three will work together to continue to produce live theater that is relevant, diverse, entertaining and transformative.
"The Classic is in a wonderful new phase of growth," said Moore. "With Amanda's fundraising experience and understanding of San Antonio's unique theater landscape, she is perfectly poised to help Ruben and me, in our own updated roles, steward the company towards a new era of excellence. Amanda has been with us a week, and she already feels like family."
More information about the theatre and its performances is available at www.classic theatre.org.