'Voices on Vinyl' at the Harlequin is a Musical Trip Down Memory Lane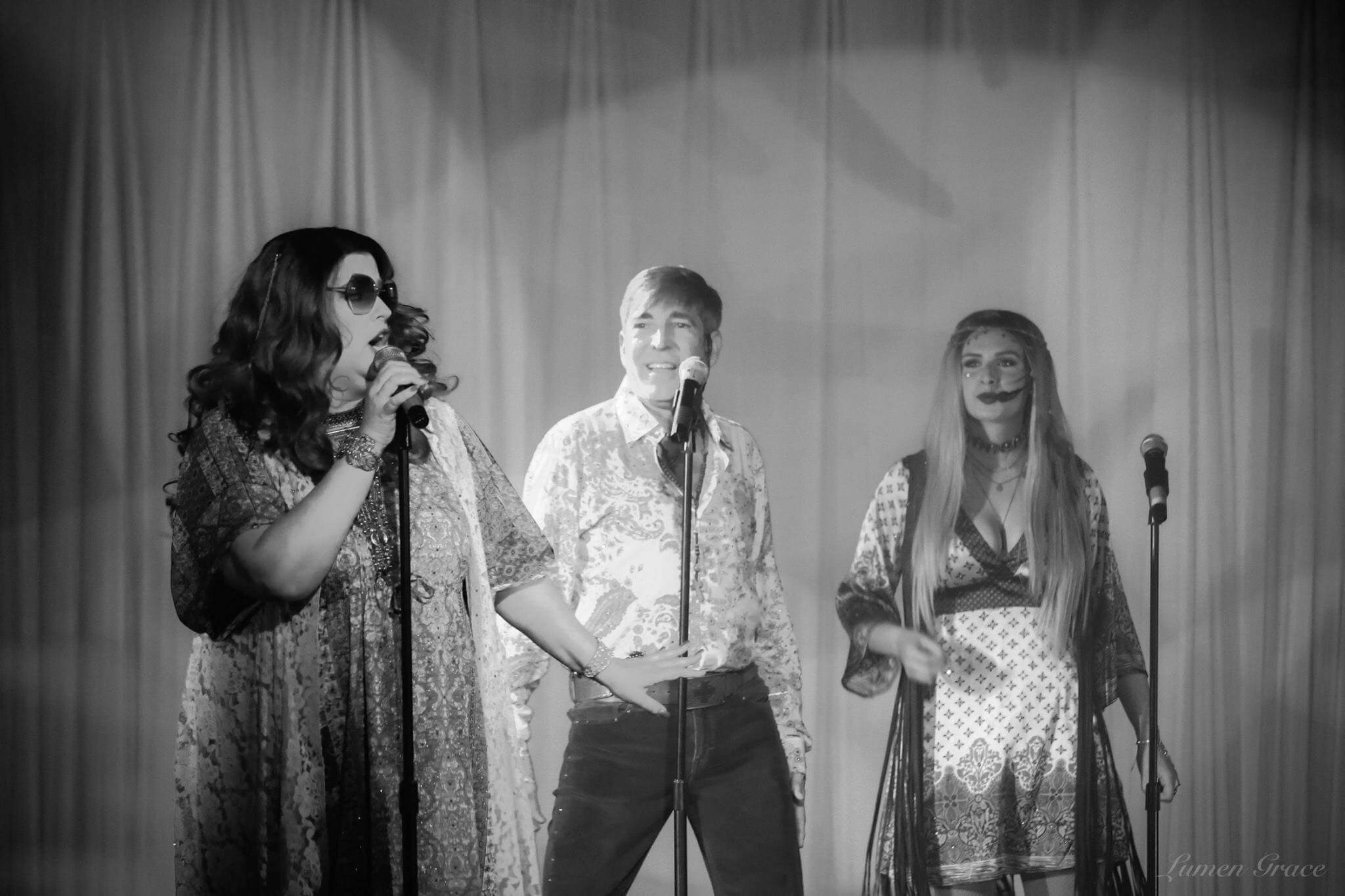 Now playing at the Harlequin, Voices on Vinyl is a delightful odyssey through a particularly rich period in rock and roll history. It features hits made popular by such performers as Fleetwood Mac, the Doobie Brothers, Simon and Garfunkel, the Eagles, Carole King, James Taylor, Carpenters and many more. And the show is appropriately named, as these songs were definitely heard by many for the first time on 33 1/3 and 45 rpm vinyl records.
The revue is packed with 32 tunes, so familiar and yet so diverse that the show never wears out its welcome. As a matter of fact, it seems to fly by. The quintet of performers — Melissa Dean, Nicole Erwin, Ashton Folsom, Johnny Halpenny and Shawn Kjos — are all vocally gifted and recreate these classics with aplomb.
Director Kjos and Halpenny provide the energetic choreography. The set design, by Nikki Folsom, Kjos and Robert Olivas, is attractively lit by Olivas and adds the necessary groovy vibe. Kjos, who seems to have a hand in every aspect of the show (!) also designed the era-appropriate costumes.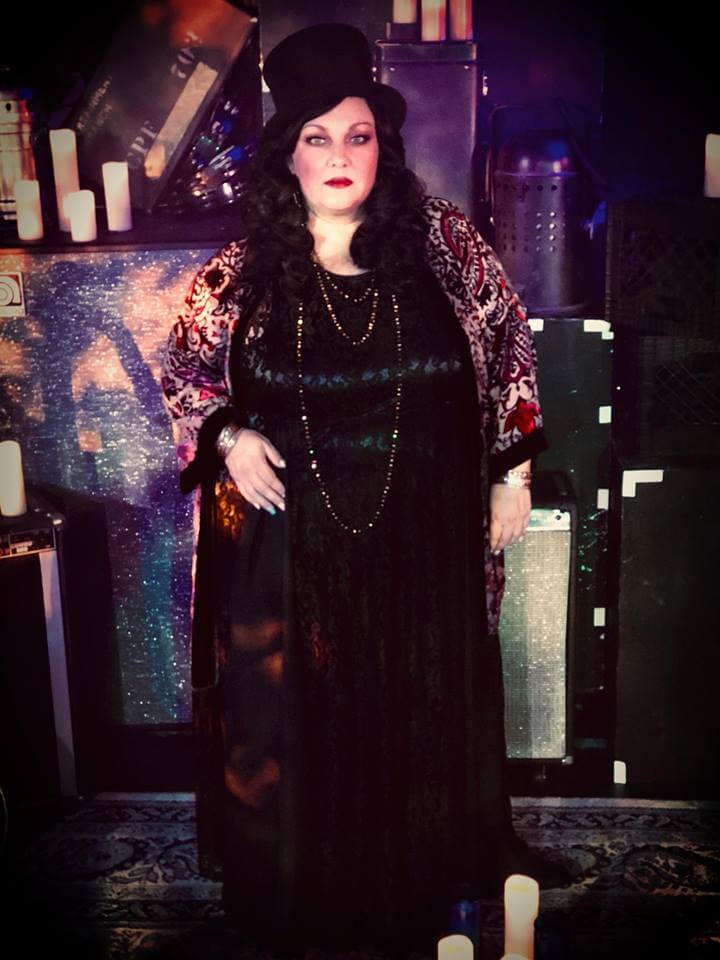 Among the many musical highlights are Kjos' performance of Kenny Loggins' poignant "The House at Pooh Corner," Erwin's knockout rendition of Carole King's "It's Too Late" and Dean's soulful "Stay With Me," performed by Bette Midler in The Rose. Folsom delivers an effective version of that film's theme song, and Halpenny scores with his performance of The Eagles' "Lyin' Eyes."
It's also a treat when the cast sings together, harmonizing on such tunes as Fleetwood Mac's "The Chain," Simon and Garfunkel's "Cecilia" and Lynyrd Skynyrd's "Sweet Home Alabama."
Voices on Vinyl is a surefire audience pleaser that offers great musical memories for everyone, regardless of their age group. It plays Thursdays, Fridays and Saturdays through July 14 at 8:00 p.m. at the Harlequin, located in Bldg. 2652, Harney Rd., on the Fort Sam Houston base. Reservations can be made by calling (210) 222-9694 during box office hours (Tues-Fri. from 12:00 noon-3:00 p.m. and Sat. from 1:00-3:00 p.m.).
Cover photo: the cast of Voices on Vinyl.