Theater Review: A Rollicking 'Grease' at the Woodlawn (Wonder Theatre)

Grease has been part of American culture for over 50 years. It ran on Broadway for eight years, but when it was adapted for film, that's when its popularity really took off. So many songs from the film and musical are recognized by almost everyone, such as "You're the One That I Want," "Hopelessly Devoted to You," "Summer Nights" and the title theme
Few people remember that the original show, staged in a Chicago nightclub, was R-rated and raunchy. It has been toned down over the years to make it more family-friendly, and that's the version that is currently gracing the stage of the Wonder Theatre at the Woodlawn.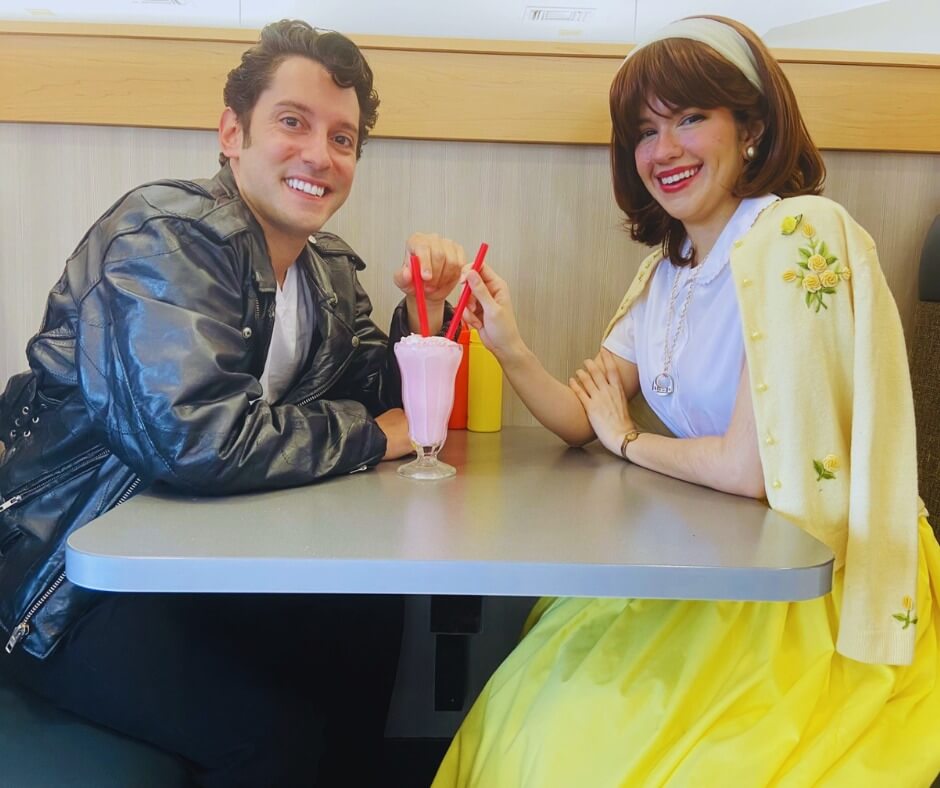 Lauren Campion plays Sandy with a tougher edge than the Newton-John model, and she absolutely knocks "Hopelessly Devoted" out of the park. Anthony Martucci as Danny channels Travolta to amusing effect, and he also does well with "Greased Lightning" and they both perform "Summer Nights" pleasantly.
Katrice Buchanan, Andie Armstrong, Brooke Arnold and Chandler Quella are fun Pink Ladies, well-matched by the tough-talking Burger Palace Boys (Alonzo Corona, Philip Lopez, J.R. Oliver, Jackson Gable). Other standouts are Jimmi Valdez as the obnoxiously eager Patty Simcox and Myles Harris in a dual role as Johnn Casino and Teen Angel.
The Wonder ensemble is also excellent, well-choreographed by Corona and nicely accompanied by Jane Haas's six-piece orchestra. Director Chris Rodriguez does a fine job keeping it all moving. Rose Kennedy's costuming is evocative, and Benjamin Grabill's set looks great. Also well done are Brandilynn Stillwell's wig and makeup design; Nathan Thurman's lighting; Chris Rutz's scenic design; and Benjamin Farrar's sound and projection design.
Grease is now playing a the Woodlawn Theatre, 1920 Fredericksburg Road. Show dates and times are Thursday, July 27 through Saturday, July 29 at 7:30 p.m. Military and First Responder Night is Friday, July 28. There is an added performance at 2:00 p.m. on July 29, and it wraps up at 3:00 on Sunday, July 30. Tickets are available online.
Feature photo: the Burger Palace Boys. Photo by Siggi Ragnar.