'The Ghosts of Lote Bravo' Opens Tomorrow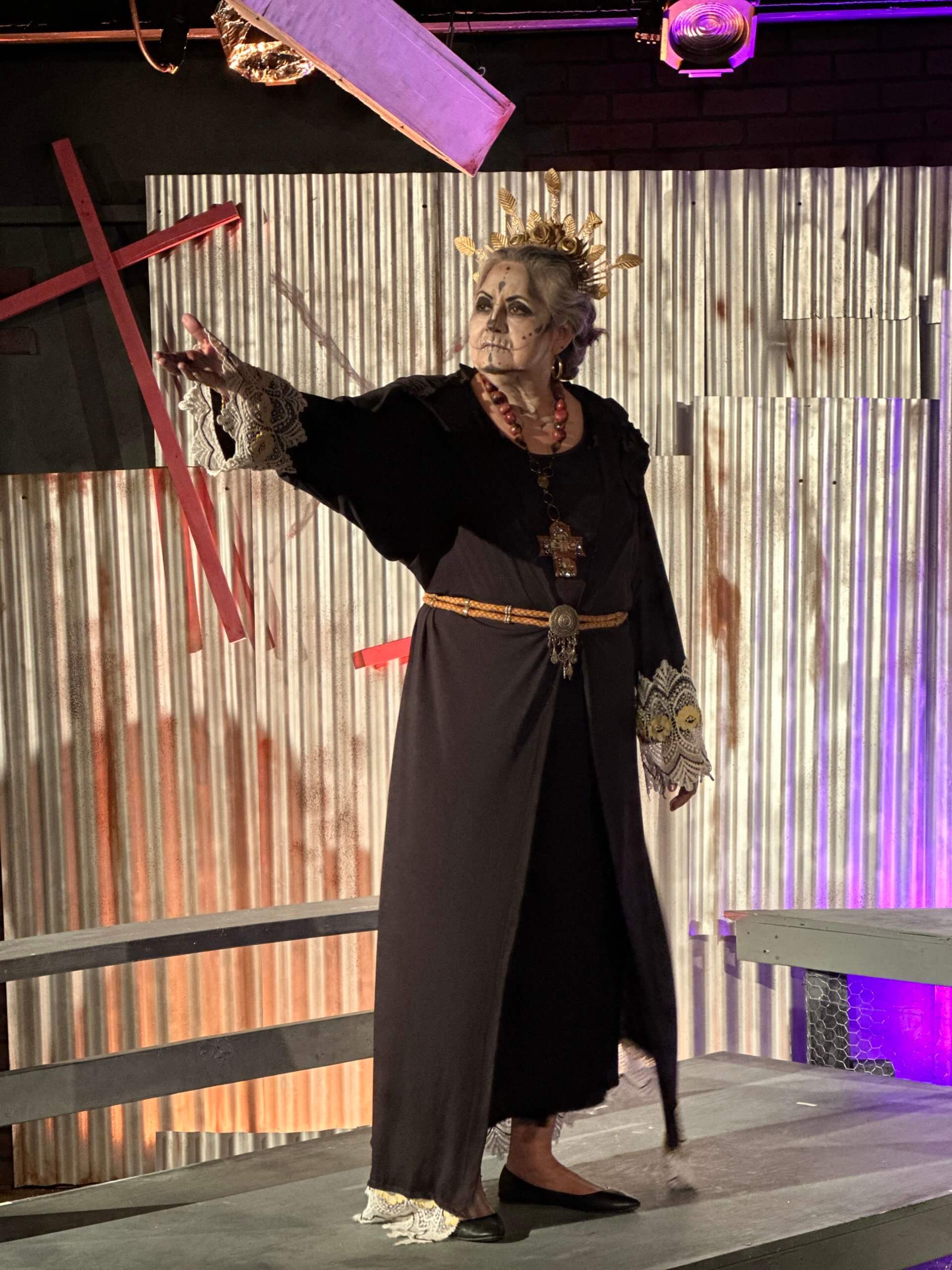 The Ghosts of Lote Bravo, a Texas premiere, opens Thursday, July 20. It was written by Hilary Bettis and directed by Charles Falcon.
In Cuidad Juarez, Mexico young girls frequently disappear. Many are found murdered. Juanda Cantu's daughter, Raquel, is one of these victims. Through visions offered by La Santa Muerte, Juanda is shown Raquel's past — only to discover that her daughter had hopes, dreams and courage Juanda knew nothing about. The Ghosts of Lote Bravo is a play about great hope in the midst of relentless violence, poverty and grief.
The Ghosts of Lote Bravo plays July 20-24 at 7:30 p.m. The production has moved to Woodlawn Pointe, 702 Donaldson Avenue.  Friday night shows are "Pay What You Wish" performances.
This Season at Teatro Audaz
Teatro Audaz will tell stories through four teatro productions uplifting the voices of the Latinx community, in a fearless, bold and audacious way. Audiences can also look forward to the opportunity to attend a "talk back" or playwright platica as an evening addition for each production.
In addition to the summer season, Teatro Audaz will also offer a unique theatrical production during the winter break, aligning with their aim to provide continuous opportunities for creative outlets for both artist educators and professional students.
When not in full production, Teatro Audaz's goal is to be involved in creative content in some way, shape or form, such as offering workshops, stage readings, and masterclasses. Incidentally, this is how Teatro Audaz got their start as a theater company seven years ago.
"We are thrilled to embark on this season, beginning in the summer, with a mission to provide unique theatrical experiences for the community of San Antonio and the surrounding areas," said Laura T. Garza, founding executive artistic director of Teatro Audaz San Antonio and faculty instructor and theater coordinator at San Antonio College. "As a company comprised of theater educators, we are also grateful to have the opportunity to offer a full production season during the summer, allowing our artists, comprised of teachers and professional students, the flexibility to continue to make art and stay creative while not in the classroom."
Photos courtesy Teatro Audaz