Interview: Laura T. Garza of Teatro Audaz
Teatro Audaz is a San Antonio company that is dedicated to making theater accessible to those who are underserved by the arts. ArtScene SA recently spoke with Laura T. Garza, the company's Executive Artistic Director, about how they're managing during the pandemic.
ArtScene SA: You're starting this season online, correct?
Laura Garza: Yes, we're live-streaming our shows. We have one person onstage, one person directing, one person on the board, and then one stage manager/crew person.
It's nice to have theater of some kind back again.
Definitely. It's different. Not having that audience interaction and energy can make a difference, but the actor I have onstage right now (Patricia Zamora in Curanderas & Chocolate: Cuentos of a Latina Life} has dealt incredibly well with it. She plays to the audience at home just as she would with an audience in front of her.
It's a great opportunity for people to see a live theater production happening on a stage, even though they're not there in person. They don't have to worry about masks and safety and all that.
In terms of the pandemic, how is that affecting the activities of the Teatro Audaz?
Things have slowed way down. It's definitely a different way of producing theater than what we're used to. We're trying to get accustomed to it, because we don't know how long it's going to be like this. But we're also trying to find new ways to express ourselves and share our stories.
It's interesting to see the cool things we're able to do with streaming. Some of the things we've been able to do with video have been nice. We were able to incorporate a little bit of it into Curanderas & Chocolate. Normally, Patricia has a segment where she does an infomercial, I guess you could call it? She usually does it live onstage, but we decided to make it a video [for the streaming version]. The video actually comes up for the watchers at home, recorded as an infomercial. This gives her a chance to go backstage and change, you know: get a drink of water, take a breath. She's set for the next scene when the camera comes back on her. That part of it is nice.
As for our business, we're a small theater company, so it hasn't impacted us as greatly as it has other theater companies that have bigger budgets and bigger staff that they have to maintain.
We had a summer camp for the first three years since our inception. This year, we were not able to do it because of COVID. We usually offer a week of classes that culminate in a short production for students that might not otherwise have the opportunity to get involved in theater. We're really sad about not being able to do it, but we hope to bring it back next season.
This year, we entered into a contract with SAISD where we contract teaching artists to teach theater classes in different schools. We're really proud of that because we're able to hire five artists and bring some income into the community. We're able to place them in positions where they're teaching and making viable salaries throughout the year. As you know, artists are really struggling right now.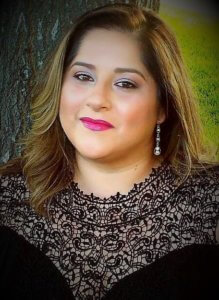 Can you tell us a little bit about the other productions this season?
After Curanderas & Chocolate, we have (Un) Documents by Jesús Valles. That show ran last year in Austin at the Vortex. We're bringing that production with the original actor/playwright and director who both won awards last year. It opens Nov. 4.
And then we're doing a show called Frida Vice-Versa, which is an interesting take on Frida Kahlo. There's an actor playing her and three other characters. It's Frida in a "master class" setting where she's talking to three other artists — how she came to be who she is and how her art played such a significant role in her life. Of course, she touches on Diego Rivera and other people who were important to her in her life and art. Known and maybe not so commonly known about Frida Kahlo. I thought it was really interesting. It was written by Marian Licha and it opens Feb. 3.
We have another show called Men on the Verge of a His-Panic Breakdown by Guillermo Reyes. It opens April 28. It give us a compilation of different Latino and Latinx characters — their struggles, the lives, their viewpoints. Being both American and Mexican, Mexican-American of Latinx-American. However they want to identify. everybody identifies differently. I don't want to tell anybody how they should identify. It can be very contentious with some people. I consider myself Latina, but other people say,"Oh, it's Hispanic. It's Mexican. It's this or that." That's fine. That's how they identify, and I'm cool with that. It's about the duality of that life in America.
Then The Panza Monologues by Virginia Grise and Irma Mayorga opens Aug. 4. It's a women's story about body positivity and body-shaming. We talk about how the media portrays beauty and what they think is beautiful. The monologues explore the meaning of beauty and strength that la panza, or our bellies, can hold. As mothers, we're expecting, and afterwards we show scars of what we've been through. Some people are just happy in the body the they're in. It's about creating that positive image. A lot of people tend to shame men and women for their body image.
As a company we're trying to be as inclusive as possible. We're trying to serve those that are underserved by the arts — people of color, Latinx, women artists, LGBTQ. Those are the ones that come to the top of our list. I really thought that this was an important story to bring to our stage as well.
So we have a myriad of different cuentos, as you would call them, from different points of view, which are all valid. That's how we as a people see things. That's what I wanted to show on the stage this year. I wanted to show the different perspectives, the different backgrounds and cultures of our communities.
---
For more information, and to purchase tickets, visit the Teatro Audaz website.
Feature photo: Patricia Zamora in a rehearsal photo of Curenderas & Chocolate (Abe Ramirez).