San Antonio Film Festival Panel: The Producer, The Director, the Actor, the Editor
On Saturday, Aug. 4, four film industry veterans took to the stage at the Carlos Alvarez Studio Theater at the Tobin Center for the Performing Arts for a conversation about the ups and downs of working in the business.
Moderated by A.P. Gonzalez, a filmmaker and UCLA professor, the panel included legendary producer Fred Roos, editor/director Anne Goursaud, actor/director Jesse Borrego and editor Michael Jablow.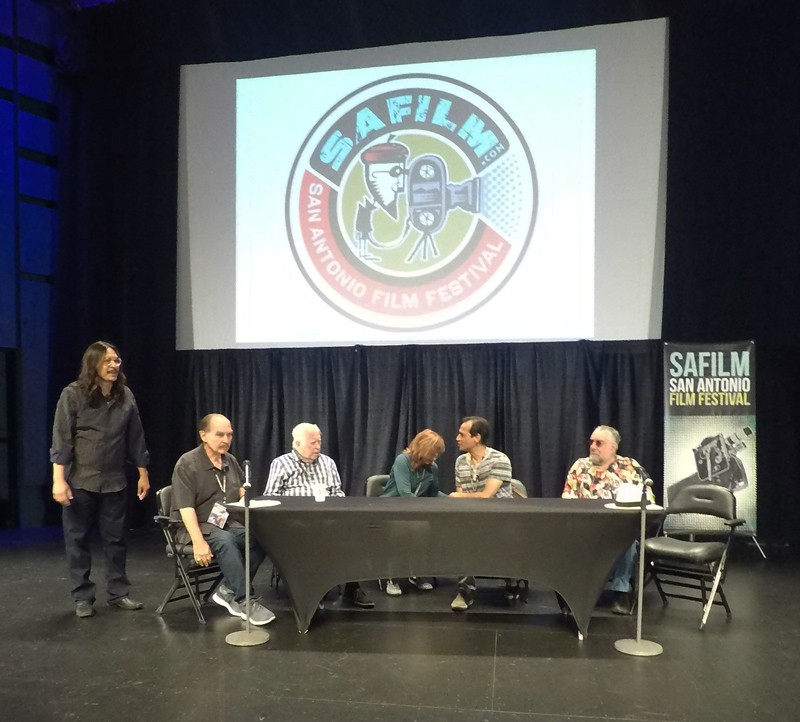 Among the topics they covered were how they got started in the business, how to survive in the system and some of the challenges they've faced.
When asked by Mr. Gonzalez what first attracted her to editing, Ms. Goursaud said, "When I was in film school, and I started to cut super 8, I was like, 'Eureka! I know how to do this!' So when you know you're going to be good at this, you want to explore more." Her work includes editing several Francis Ford Coppola films, including Bram Stoker's Dracula, and directing A Classy Broad, a documentary about San Antonio-born producer Marcia Nasatir, which played at the festival in 2016.
Unanimously, they agreed that studio interference was one of their biggest challenges, with "the suits" constantly offering their unsolicited opinions on everything from scripting to performances to the editing of the films themselves.
Mr. Jablow said, "When you get in these studio situations, you are just constantly dealing with the worst kind of politics. There is an attitude very often with studio executives saying, 'We're the real creatives. We're just allowing you to go out and make these movies for us, because we're too busy!'" Before the panel, Mr. Jablow screened the Billy Crystal HBO film 61*, which he edited.
Regarding a film's evolution in post production, Mr. Roos said, "If you look at The Godfather Part II, it seems so perfect, cutting between two eras. But it took many, many edits [to achieve it]. I remember we finally previewed it in San Diego, and it worked. It wasn't in the script that way, though. You experiment and experiment." He also talked about the notoriously difficult Apocalypse Now shoot, which was hindered by a typhoon and the lead actor (Martin Sheen) suffering a heart attack on location.
Mr. Roos, whose producing credits include The Conversation, Rumble Fish and the recent remake of The Beguiled, screened three of his latest films at the festival. He was also presented with an SAFILM Lifetime Achievement Award.
Mr. Borrego provided an amusing anecdote about an encounter with the wife NBC executive. His college roommate was the executive's son, and once they visited his parents' home in the Pacific Palisades.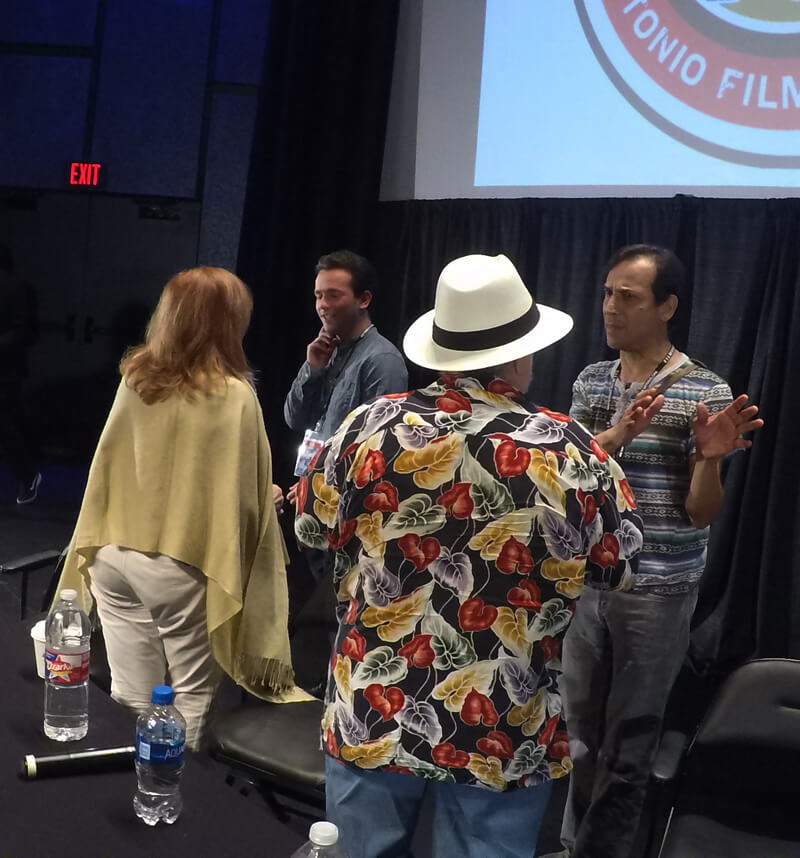 "We were both actors, and we were all fired up about how we we were going to change the world, and his mother says, 'No, no, no! When I come home at night and turn on the TV, I want to see things dancing and moving around. I don't want to think too much!' And this was the wife of a television executive!"
Mr. Borrego screened several of his films at the festival and was the recipient of the SAFILM 2018 Legacy Award.
When I was in film school, and I started to cut super 8, I was like, 'Eureka! I know how to do this!'
An audience member asked Mr. Roos about one of his earliest productions, George Lucas' American Grafitti, and how he managed to cast so many name actors for whom this was their first big role, including Harrison Ford, Suzanne Somers and Cindy Williams. He replied, "I took out the script and read it, and cast about 75 percent of the film in my mind right then. I was part of a circle of young actors, and I knew Cindy and all of those people. They were my friends. However, George [Lucas] wanted to see every kid in town, and we did. I had to finesse when I'd bring them in," so that Lucas would agree with his choices.
Another attendee asked Mr. Roos for advice about getting into the business. "You see what the big studios are making," he said. "Tentpole movies, superhero movies. If that's what you want to do, then I guess head for that. But it's going to be hard to get going, I warn you. So you've got to start out the indie route."
The San Antonio Film Festival has been bringing industry notables to the event every year, providing educational seminars and panels that are always free and open to the public. More than 150 features and shorts were screened at this year's festival, and plans are already in the works for next year's SAFILM. Updates and more can be found on its Facebook page.