Joel Drake Johnson's 'Four Places' at the Classic
Returning to the Classic Theatre's Second Series is the Surround Project, giving Joel Drake Johnson's one-acter, Four Places, its San Antonio premiere.
Ellen (Catherine Babbitt) and Warren (Andrew Thornton) are middle-aged siblings who pick up their mother, Peggy (Kathy Couser) to take her to lunch. It's something that Ellen does with her mother every week, but Peggy is surprised to see Warren along for the ride, given that he's a teacher and it's a school day. He tells her it's a school holiday — the first of many "white lies" that will be told over the course of the meal — and they go to their regular lunch spot.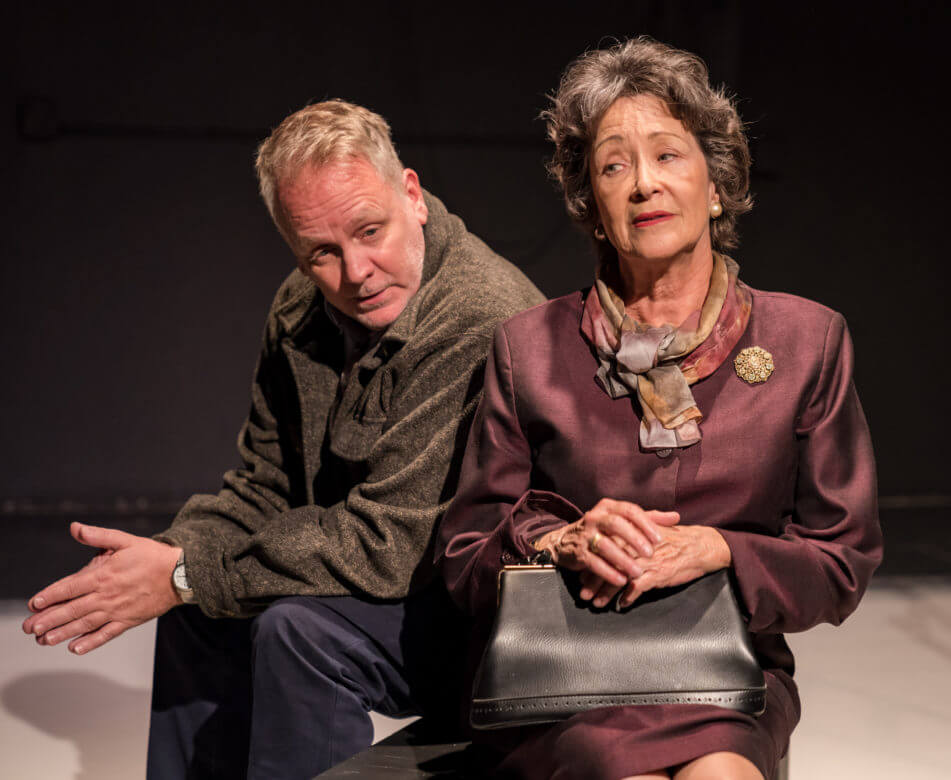 There, they are attended to by Barb (Sarah Fisch), Peggy's favorite server (who has her favorite customer's rum and Diet Coke ready for her). After they place their orders and make a little more small talk, the true agenda of the lunch is revealed. Warren and Ellen have received troubling reports of spousal abuse from the caregiver who works for Peggy and her invalid husband.
As they demand answers from their mother, she plays the victim, feeling as if her children are sitting in judgment. She frantically retreats to the safety of the ladies' room while Ellen and Warren argue about what they're going to do next. Whatever it is, it's not going to be easy.
Johnson's darkly acerbic piece is brought to life by four extraordinary performances. Babbitt impresses as Ellen, a widow who is trying to put her life back together while trying to maintain peace within the family. Thornton makes for an intense Warren, who can barely conceal his impatience with — and even contempt of — his mother. Fisch is fine as Barb, alternating between the sweet and sardonic while sticking her nose where it doesn't belong. Couser's performance as Peggy is absolutely mesmerizing. Using the "sweet little old lady" act as a mask for her true feelings, she takes the audience on an emotional roller coaster ride.
They're all well-directed by Surround Project co-founder Eva Laporte, who keeps the proceedings effectively low-key, even as the material grows darker. The original music is written and performed by John Coker.
Four Places plays Thursday, Friday and Saturday, June 20-22 at 8:00 p.m. and Sunday, June 23 at 3:00 p.m. at the Classic Theatre of San Antoni0, 1924 Frederickburg Road. Reservations can be made online or by calling the box office at (210) 689-8450.
Feature photo (l-r): Andrew Thornton Kathy Couser and Catherine Babbit (Siggi Ragnar)