A Conversation with Five San Antonio Actors — Part One
Since San Antonio theater has been mostly dark since the pandemic, ArtScene SA held a conference call to catch up with five actors to see what they've been up to during this quiet time. It's been busier than you'd think.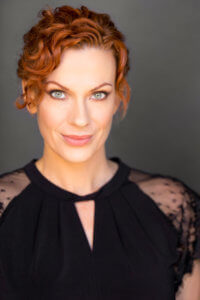 Ginger Gamble Martel
In addition to musical theater, Ginger has recently found steady work in commercials, film, modeling and voiceover.
She is also one of the lucky actors who got a theatrical gig during this time. She most recently appeared in Squeamish for the Public Theater in an online-only solo performance. It was an interesting experience. "Online is not quite stage and not quite film," she said.
And it's certainly a safely distanced way to do a show during the pandemic. Fellow actor John Stillwaggon joked, "While you're doing your performance, the director is at home with his cat."
Her favorite role? She said, "I can't decide! A few include Sharon (Squeamish), Cathy (The Last Five Years), Fraulein Kost (Cabaret), Cinderella (Into the Woods). I could honestly keep going, I've done so many that I've loved."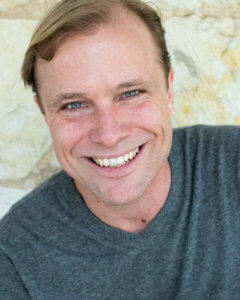 John Stillwaggon
John has worked in San Antonio theater for the past eight years and has been seen onstage at the Classic Theatre, the Vexler Theatre and the Magik Theatre (where he toured for seven years with his wonderful wife, Carolyn). He and Carolyn now share time between San Antonio and New York City. They refer to themselves as Bicoastal, considering The San Antonio River as one of the Coasts.
Recently, they performed together in an outdoor production of Macbeth. "Everyone was socially distanced, except for myself and my wife. And when the other actors didn't have dialogue, they put on their masks, which actually added to the effect because the play is all about the military and soldiers."
John's favorite role is Sky Masterson in Guys & Dolls, where he met Carolyn, who was playing Sarah Brown. That might have something to do with it. His dream role is Sweeney Todd, and he'd certainly do it justice.
Nicole Erwin
Nicole has many irons in the fire. In addition to being an award-winning actor, she is the founder of Aria Creative Productions and Texas Light Opera. She also manages the Overtime Theater.
The Overtime is a small house dedicated to homegrown, offbeat productions. It's too tiny to stage any productions right now, but they've managed to hang onto the property thanks to a generous rent reduction — and generous donations. The theater has also been doing some streaming and a virtual cabaret.
Nicole has turned to writing and is working on a show about a 1960s-70s era singer whose voice she can replicate. ArtScene SA can venture a guess who that may be. Her album, Lonestar Lonely, is also now available on the web.
Nicole's favorite role is Electra in Gypsy. Her dream role is Norma Desmond in Sunset Boulevard .
Brian Hodges
Brian is an instantly recognizable face in the San Antonio theater scene. His credits include Little Shop of Horrors, Cabaret and Memphis.
"My favorite was the Vex. Their approach to theater was my favorite and Cabaret was such a perfect experience," he commented. And his dream role? He added, "My bucket list role that I haven't done is either Bobby from Company or Orpheus from Hadestown."
What's he up to now? "I've been working on reclaiming the act of singing as therapeutic and for myself, rather than to use it to try to impress other people. Learning my own voice and my own mind rather than just throwing myself into character after character."
Derek Berlin
Derek writes his own material for his one-man shows and has been rewarded with ATAC accolades for such productions as My Name Was Dorian…Dorian Gray and An Evening with Edgar Allan Poe.
The Overtime is virtually his home base. He said, "We need theaters like the Overtime that will present avant-garde material."
He'd been working on a new character, but the pandemic brought it to a temporary halt. His skincare business was shut down and he worried about how he could pay the bills. Hopefully things are getting better.
Derek's favorite role is Dorian Gray. His dream role is a male version of 'Night, Mother, which could be really interesting.
The future
As for the future of San Antonio theater, Ginger opined, "I'm optimistically hoping that we'll start seeing live theater in the fall as more people will have gotten vaccinated." John agrees with Ginger. He said, "Outdoor, Socially-Distant Theater has been successful in San Tone; as far as indoor theater goes, I think it'll come back once the COVID vaccine is widely available."
What does Brian miss about theater? "I miss my friends and getting to see them perform and shine and share their talent. I obviously miss performing myself, but I miss getting to be a fan of my own friends."
Derek said, "I think it will not be back until sometime in 2022. I personally would not feel comfortable or safe, especially in a black box venue where the patrons are just feet away from the  performance area. Sadly I think we're in for a long haul. Dedicated as I am to my craft, no performance is worth my life or others I work with."
Feature photo: John Stillwaggon and Carolyn Dellinger in Macbeth (Siggi Ragnar).