Two Local Artists Help KRW Lawyers Kick Off Raffle and Contest Benefiting the Autism Treatment Center
April is Autism Awareness Month and the Autism Treatment Center (ATC) is partnering with KRW Lawyers for the second year, this time collaborating with two talented local artists — Dimas Anthony Martinez and Nathaniel Garza — to promote a greater understanding of autism and the needs of families in our community through an art-inspired raffle and an art contest.
Local shoe artist Martinez, known for his hand-painted custom kicks, is customizing a pair of men's high-tops entitled SATX Fiesta, celebrating San Antonio cultura for the KRW Kicks raffle. Martinez has a personal connection to this cause through his five-year-old son, Zayn, who has autism. San Antonio teenage artist Garza, who is on the autism spectrum, is also customizing a pair of women's Western-art inspired boots entititled Texas Countryside Boots for the fundraiser. Martinez and Garza will reveal these two custom-created "kicks" during a private reception hosted at KRW on April 27.
The two winners of the raffle drive will be announced on May 6, 2023, at 4:00 p.m. during ATC's annual Art for Autism community art fair featuring the works of artists with autism from 11:00 a.m. to 5:00 p.m. at The Shops at La Cantera on Main Street.
In addition, the KRW Kicks for Autism Awareness coloring art contest will be held for the second time through May 8, 2023. Ten winners will be selected to receive a gift card valued from $25 to $150 for art supplies from Jerry's Artarama.  A coloring page is available to download for inspiration here. The art contest is open to anyone in the community who would like to submit artwork of their own custom sneaker or boot design.
Art for Autism
Saturday, May 6, 11:00 a.m.-5:00 p.m.
Works of Artists with Autism will be on display. This event is open to the public.
The Shops at La Cantera, 15900 La Cantera Parkway, San Antonio TX 78256 (Main Street)
How Can I Win a Pair of Custom Kicks?
Each donation receives one chance, or multiple chances to win one custom pair of KRW Kicks artistically painted by Nathaniel Garza (Women's Cowboy Boots) and Dimas Anthony Martinez (Men's High-Tops).
$10 for each chance to win custom-painted kicks, a $600 to $1,200 value. Every $10 donated = one chance to win. Winners will be announced at 4:00 p.m. on Saturday, May 6, 2023, at Art for Autism.
KRW Kicks for Autism Coloring Book Contest — Free to Enter
Color. Draw. Paint. Enter to WIN! Choose your coloring book page. Create. Take a selfie with your KRW Kicks creation, tag #KRWL #KRWKicks #ATCoftexas, and post on your favorite social platforms. Submit as many entries as you would like. Email Your Creation by May 8, 2023, to KRW Kicks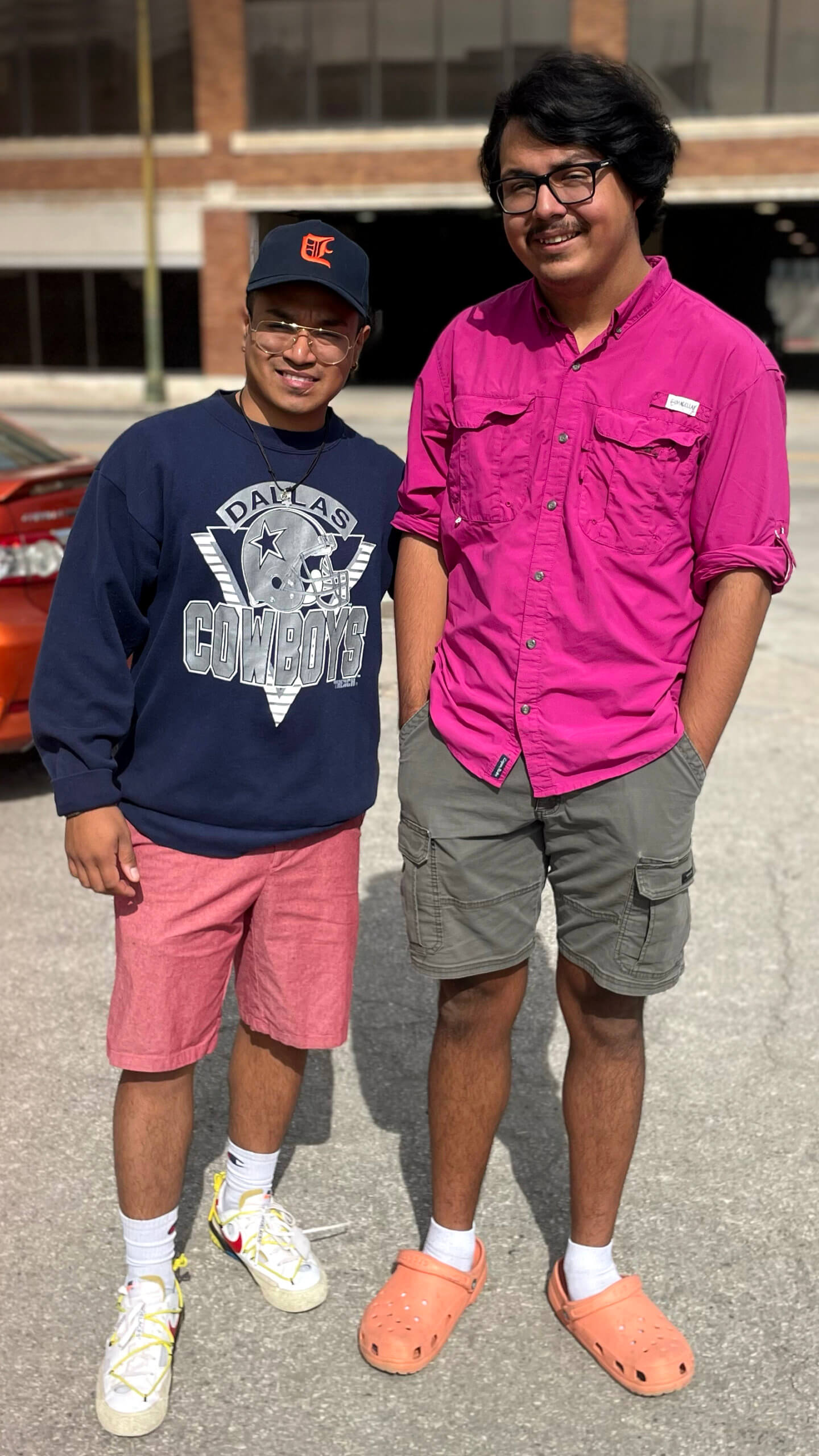 ABOUT DIMAS MARTINEZ
Sneaker designer and artist Dimas Anthony Martinez celebrates the creative vibrancy of San Antonio. His painted surface transforms iconic shoe brands into a visual narrative that's on the move. Dimas is a stand-out artist in the local sneaker culture and has a personal connection to this cause through his 5-year-old son, Zayn, who has autism. His goal is to increase awareness and support autism causes through his sneaker artwork. Martinez states, "It has been a journey for my family and me, and we've learned so much together.  As we continue to grow together as a family, we do everything possible to help support Zayn while learning as much as we can about autism."
ABOUT NATHANIEL GARZA
Contemporary painter Nathaniel Garza is an exceptional self-taught artist. His work has been displayed at many previous art functions supported by the ATC and is an inspiration to the spectrum community. He actively holds workshops for children with disabilities and tutors special education students.  Garza was born into a family of artists and musicians who recognize the importance of art as a therapeutic form of expression and actively participates in art exhibitions and competitions while contributing his artwork to publications and mentors young artists. He discovered art as an invaluable form of expression, and art-making is his most comfortable form of communication.
Nathaniel steadily exhibits his work at a regional gallery, sharing, "You never know what gifts are hiding when you find that you believe in yourself." Garza attends Alamo Heights High School and is under the direction of local art teacher, Coach Casey Fallis.
Feature photo: Kicks by Nathaniel Garza.