Exclusive Interview: Rhys Wakefield, Star of 'The Grand Son'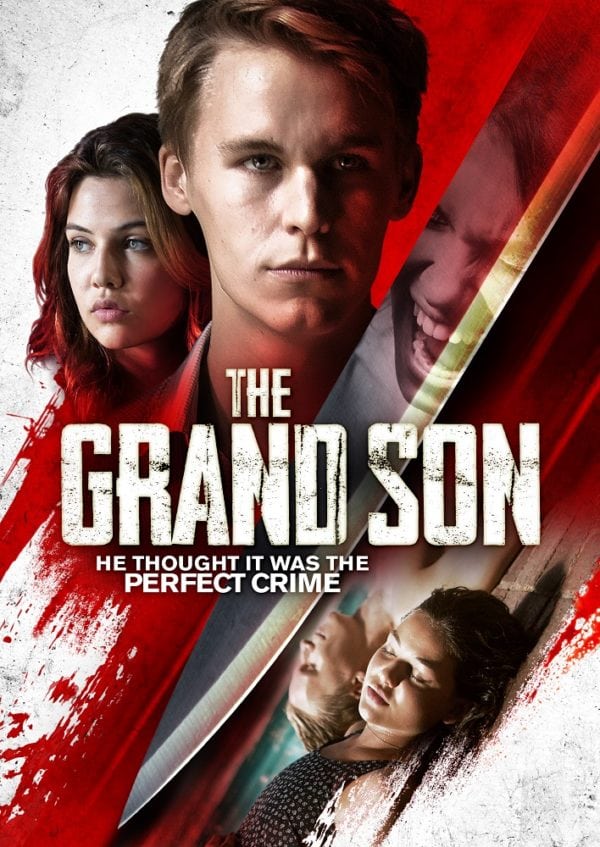 Actor Rhys Wakefield (Home and Away, The Purge) stars in The Grand Son, a Hollywood-set story that explores the dark side of a greedy, self-absorbed show business family. Mr Wakefield gave us the lowdown on the making of this unusual film and the thought processes behind it.
Of all the genres, what would you classify The Grand Son as?
I would say it's a mystery-horror.
Tell us a bit about Tod, the character you play. What kind of research did you do and what other characters may you have based him on?
Alain Delon's portrayal of Tom Ripley in Purple Noon was a big reference for me. He's this desperate, naive boy trying to charm his way out of a terrible situation he's created for himself. I wanted to emphasize the feeling of a young man in way over his head rather than a cold-blooded, one-note psychopath.
What attracted you to this role?
I like having to empathize with dark or damaged individuals — and I can't play a character whom I don't genuinely feel for. So they're a more rewarding challenge for me.
All these characters seem so jaded, as if they're just going through the motions of life. Why do you think this is?
They hold all importance to material wealth and superficiality, which is insidious and destructive. I think this film explores the violent, grotesque side to that in a decidedly overt way.
How does this film fit in with other dark Hollywood stories such as Sunset Boulevard, Day of the Locust, and more contemporary films such as Star Maps and Maps to the Stars? What is it about Hollywood that provokes filmmakers to make stories about industry people "eating their own"?
I know [director] Robert [Logevall] was very inspired by Italian cinema. Purple Noon (which became The Talented Mr Ripley) and Girl With a Suitcase are both very much about a boy becoming a man and realizing his actions finally have consequences — for better or for worse, he realizes this too late. I think in Hollywood, people are more famously destructive because they feel immune to consequence as a result of hiding behind a shield of material wealth or fame. But history tells us both these things are merely a temporary illusion. Corruptible things like wealth, luck and fame tend to be the only measures of success in Hollywood.
How did your director work with the cast to get the performances he wanted?
He was open to our interpretation of the characters and allowed us the pace to build these strange people. We sat down for many hours discussing everyone and their relationship to each other which informed the shoot.
And the screenwriter, Abram Makowka, is also a visual artist. Did this help to add to the scenic details? There's a lot of focus on small stuff that's almost offscreen, yet it really contributes to the overall tone.
The house we were shooting in had an incredible amount of vintage taxidermy dating back to the '20s and '30s. The house acted as a significant character throughout the movie and informed the grandeur of the grandmother. I think Abram wrote a simple story but with a very interesting and off-kilter fuzz to it. I really enjoyed the strangeness of it that he captured on the page.
Serving as one of the associate producers as well as the lead, what other aspects of the film did you contribute to?
I was extremely hands on with this film behind the lens because I was about to go on to direct my own movie, Untitled Hollywood Hills Project (which stars myself and Nick Cannon), so I wanted to engage significantly in that process to prepare myself. Robert and I reworked numerous scenes to lean into the characters relationships throughout.
Subsequently, he was collaborative enough to apply numerous post-production notes I had regarding the edit and how the characters' intentions unfolded on screen. It was a very important balance for us both. This has really been a labor of love project that's taken a long time to come together, so I'm proud to be able to share it with an audience.
What can you tell us about your own film?
I wrote and directed my first feature. It will be released next year and is a dark comedy about two young men who make the realization they've never felt true fear. So over Halloween night, they set out to trick each other into feeling it. Of course things go awry and an accidental murder occurs. Nick Cannon is the lead and he's spectacular in it — I can't wait for audiences to see his performance. It's a very colourful, fast-paced film and I was lucky enough to be able to work with Brian Kavanaugh-Jones, who came on to produce the project. Writing and directing is something I intend to focus on more from here out, in conjunction with acting.
The Grand Son is now available on VOD.